Crosby Stills Nash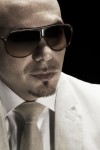 Tucson summers can be deadly for live music, which is a no-brainer, really: Not many artists are brave enough to pull the summer tour into Arizona when the thermometer creeps into the triple digits.
Follow the Arizona Daily Star
Vote! Today's Poll
Loading…
What is the most important issue for you in the 2016 Presidential Election?
Sign up for Tucson.com e-mail newsletters