Crosby

Ever wonder what people scribble in that section on the ballot for write-in candidates?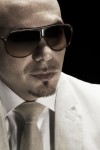 Tucson summers can be deadly for live music, which is a no-brainer, really: Not many artists are brave enough to pull the summer tour into Arizona when the thermometer creeps into the triple digits.
Follow the Arizona Daily Star
Vote! Today's Poll
Loading…
With the pool of presidential candidates narrowing, which front-runner do you support?
Sign up for Tucson.com e-mail newsletters