Daniel Martinez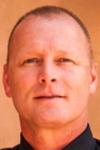 Several selected for their courageous actions.

More than half of deported immigrants planned to cross illegally into the United States again, a new study by the University Arizona of migration and deportation practices found.
Follow the Arizona Daily Star
Vote! Today's Poll
Loading…
With the pool of presidential candidates narrowing, which front-runner do you support?
Sign up for Tucson.com e-mail newsletters