District 11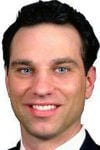 Five Republicans also discuss Common Core standards.

The Pima Council on Aging is hosting three forums this week for candidates in Legislative District 9 and Legislative District 11.

The deadline is Friday to sign up for a free candidate forum featuring State Senate and State House candidates from Legislative Districts 9, 10 and 11 and candidates for the Pima County Board of Supervisors.
Follow the Arizona Daily Star