Dizziness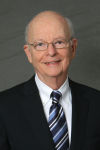 On April 12, 1945, President Franklin Delano Roosevelt died of a massive stroke at the Little White House, his personal retreat, in Warm Springs, Ga. Writing in CNS Spectrums, Drs. Jeffrey M. Jones and Joni L. Jones note "… while sitting for a portrait, FDR suddenly developed a severe headac…

Three employees from a Marana McDonald's who were taken to the hospital Sunday to be treated for heat-related symptoms after working in a kitchen with no air conditioning have been released.
The Pima County Department of Environmental Quality has issued a smoke advisory due to smoke from wildfires burning in New Mexico.
Follow the Arizona Daily Star
Vote! Today's Poll
Loading…
What is the most important issue for you in the 2016 Presidential Election?
Sign up for Tucson.com e-mail newsletters