Downtown Marana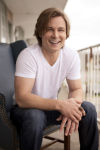 Musician-singer Frankie Ballard will perform Saturday evening at the festival.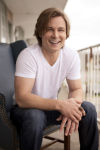 Artwork, bed races, food trucks and country crooners are part of a head-spinning range of events and attractions awaiting revelers who'll stop by Marana's downtown area this weekend.
Follow the Arizona Daily Star
Vote! Today's Poll
Loading…
What is the most important issue for you in the 2016 Presidential Election?
Sign up for Tucson.com e-mail newsletters