Efflorescence

It's OK to correct the shape a little bit.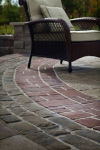 Caption: When pavers are laid in your yard, polymeric sand is often put into the seams and joints between the pavers. Once water mixes with this sand, it turns into a cement-like binding substance that locks the pavers together.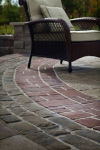 Every year, thousands of Arizona residents email Rosie Romero's website or call his radio show with questions about everything from how to prevent fires in their chimneys to what to do about the tree roots invading their sewer systems. One of his goals is to provide answers that suit the spe…
Follow the Arizona Daily Star
Vote! Today's Poll
Loading…
With the pool of presidential candidates narrowing, which front-runner do you support?
Sign up for Tucson.com e-mail newsletters