Ernie Heltsley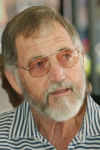 Ernie Heltsley - a former business columnist, real estate and organized-crime reporter for the Arizona Daily Star - died May 4 in a Tucson hospice. He was 79.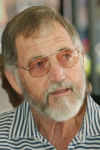 Ernie Heltsley
Follow the Arizona Daily Star
Vote! Today's Poll
Loading…
With the pool of presidential candidates narrowing, which front-runner do you support?
Sign up for Tucson.com e-mail newsletters