Fans Meet-and-greet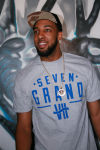 Derrick Williams, a former Wildcat basketball player, will be at today's grand opening of the new streetwear store he co-owns downtown. Williams now plays in the NBA.

Caption unavailable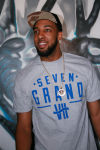 NBA player Derrick Williams will make an appearance today at the new Tucson store he co-owns to sign autographs and pose for photos with fans.
Follow the Arizona Daily Star
Vote! Today's Poll
Loading…
With the pool of presidential candidates narrowing, which front-runner do you support?
Sign up for Tucson.com e-mail newsletters