Franklin D. Roosevelt

The Arizona Inn was built to supply a market of Isabella Greenway's furniture factory.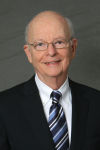 On April 12, 1945, President Franklin Delano Roosevelt died of a massive stroke at the Little White House, his personal retreat, in Warm Springs, Ga. Writing in CNS Spectrums, Drs. Jeffrey M. Jones and Joni L. Jones note "… while sitting for a portrait, FDR suddenly developed a severe headac…
The Dow Jones industrial average often makes headlines. But let's not forget everything else that happened as the Dow has twisted and turned Ñ from The Muppets suing Mickey Mouse to John McCain meeting Joe the Plumber.
Follow the Arizona Daily Star
Sign up for Tucson.com e-mail newsletters