Fried Rice

The latest Metzger Family Restaurant serves upscale food in a casual setting.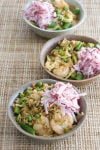 Got rice? You've got a meal. Shrimp fried rice with pickled radishes is flavorful version of the crunchy, satisfying dish.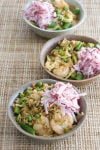 Starchy, crunchy and flavorful, fried rice is a deeply satisfying dish no matter what you add to it. And you can add just about any vegetable or protein you care to name, fresh or left over.
Follow the Arizona Daily Star
Vote! Today's Poll
Loading…
With the pool of presidential candidates narrowing, which front-runner do you support?
Sign up for Tucson.com e-mail newsletters