Hollis-jefferson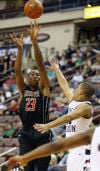 Caption unavailable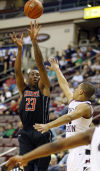 Rondae Hollis-Jefferson, who was named Pennsylvania's 4A high school player of the year last week, volunteers at a Boys & Girls Club in Chester, Pa.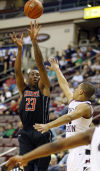 Even at a very young age, Rondae Hollis-Jefferson was sprouting an attention-grabbing personality and a fondness for fashion.
Follow the Arizona Daily Star
Vote! Today's Poll
Loading…
With the pool of presidential candidates narrowing, which front-runner do you support?
Sign up for Tucson.com e-mail newsletters