Home Decorating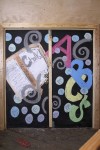 A chalkboard-painted door can be decorative, a message board or a spot to let your kids draw on the walls. Post menus on cupboard doors.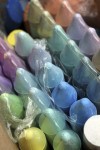 Chalk is available in a crayon-assortment of colors.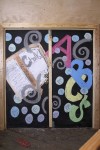 KANSAS CITY, Mo. - Chalkboards may be old-school, but they're the newest accent in home decor.
Follow the Arizona Daily Star
Vote! Today's Poll
Loading…
What is the most important issue for you in the 2016 Presidential Election?
Sign up for Tucson.com e-mail newsletters