J.j. Brost

The monsoon — Tucson's summer rainy season — begins Sunday, and here's a splash of good news for our drought-stricken area: Weather experts say we could see more rain than normal.

The month of February — perhaps trying to make up for 2013, when it brought snow to Tucso n — served up balmy, springlike weather this year.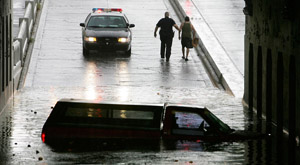 Welcome to the monsoon season, which officially starts today.
Follow the Arizona Daily Star
Event Calendar
Most viewed: