Jacob Inclan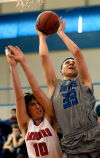 Cienega is No. 1 in girls hoops rankings.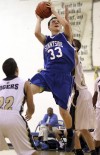 Sunnyside's Jacob Inclan releases a jumper during the fourth quarter against Marana in Wednesday's Northwest Desert Classic.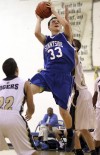 Sunnyside freshman Jacob Inclan scored a game-high 17 points to help the Blue Devils and first-year coach Rob Harrison to a 45-point win over Marana on the first day of the Northwest Desert Classic.
Follow the Arizona Daily Star