Jacqueline A. Soule
New book covers which covers growing in Arizona, Nevada and New Mexico.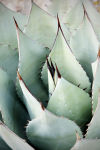 What succulents, like Parry's agave, need and don't need is the subject of Jacqueline A. Soule's newest gardening guide, "Success With Succulents in Southern Arizona."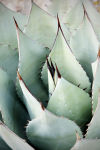 Succulents have specific requirements in terms of soil, cold exposure and watering regime, but for Jacqueline A. Soule the primary consideration for selecting and planting one needs to be how much attention you want to lavish on your new acquisition.
Follow the Arizona Daily Star