Jason Garrett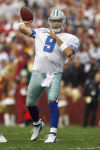 ARLINGTON, Texas - Tony Romo is rested and ready. He has a big new contract and big new responsibilities.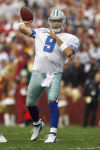 Tony Romo, who signed a six-year, $108 million contract, will try to help Dallas improve on 8-8 in each of the last two years.
Follow the Arizona Daily Star
Vote! Today's Poll
Loading…
What is the most important issue for you in the 2016 Presidential Election?
Sign up for Tucson.com e-mail newsletters