Kfma Days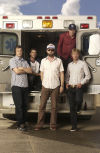 Cake took control of its destiny, recording independently and landing a No. 1 album, "Showroom of Compassion".

The Killers, a band out of Las Vegas that has appeared on Saturday Night Live, Jay Leno and David Letterman will also be featured at KFMA Day.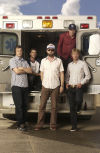 Cake's first trip to Tucson as a band left a lasting impression on lead singer John McCrea.
Follow the Arizona Daily Star
Vote! Today's Poll
Loading…
What is the most important issue for you in the 2016 Presidential Election?
Sign up for Tucson.com e-mail newsletters