Kfma Days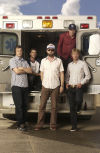 Cake took control of its destiny, recording independently and landing a No. 1 album, "Showroom of Compassion".

The Killers, a band out of Las Vegas that has appeared on Saturday Night Live, Jay Leno and David Letterman will also be featured at KFMA Day.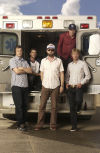 Cake's first trip to Tucson as a band left a lasting impression on lead singer John McCrea.
Follow the Arizona Daily Star
Sign up for Tucson.com e-mail newsletters