Local Government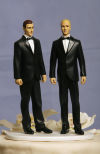 PHOENIX — Starting today, ferrets will be forbidden in restaurants as service animals.
Bob Delaney resigned Wednesday, denying he did anything wrong.
The city is thinking of asking Tucson voters and tax payers to approve a bond package of between $100 million and $200 million to help pay for its mounting transportation needs.
Follow the Arizona Daily Star