Magdalena Verdugo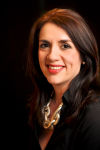 Magdalena Verdugo es una de los dos nuevos integrantes latinos de la mesa directiva de Planned Parenthood, el otro es Andrés Cano.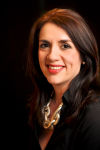 Una de las organizaciones más reconocidas en el mundo de los temas sociales y de salud nombró a dos latinos en su mesa directiva de Arizona.
Follow the Arizona Daily Star
Vote! Today's Poll
Loading…
What is the most important issue for you in the 2016 Presidential Election?
Sign up for Tucson.com e-mail newsletters