Magee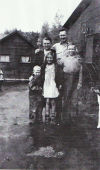 This picture taken in 1937 in California shows, back row, John A. Magee and Catherine Magee, and front row, shortest to tallest, Robert, Betty and Jack Jr. A fourth child, Sally, isn't in the picture.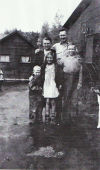 Homesteading - or claiming federal land with the intent of living on it and improving it - gave a prominent northwest-side street its name.
A major detour is coming soon to the northwest side.
Follow the Arizona Daily Star