Marana Main Street
Teri Murphy, community chairwoman of the Marana Main Street Festival, knows Marana's downtown isn't much to speak of — yet. But she sees a future in which it's a bustling nerve center that captures the town's spirit.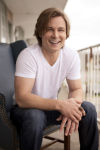 Musician-singer Frankie Ballard will perform Saturday evening at the festival.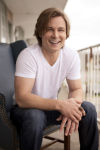 Artwork, bed races, food trucks and country crooners are part of a head-spinning range of events and attractions awaiting revelers who'll stop by Marana's downtown area this weekend.
Follow the Arizona Daily Star