Mount Lemmon Skycenter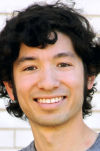 A UA doctoral graduate was honored by the White House on Tuesday for his work to provide area students with the opportunity to experience nature and conduct scientific research.

The Geminid shower will peak Thursday night and early Friday, but a storm moving into Tucson could hide it.

Watch the skies tonight for the shooting stars of the Geminid meteor shower.
Follow the Arizona Daily Star
Sign up for Tucson.com e-mail newsletters