Nelson Mandela

South Africa's Soweto Gospel Choir returns to Tucson for a show at Centennial Hall on Friday.
The Tucson Martin Luther King Jr. Committee will present the annual Martin Luther King Jr. Day March and Festival at 8:30 a.m. Monday on the University of Arizona Mall. The march begins at 9 a.m. on the west side of Old Main near the fountain, heads south on Campbell Avenue and proceeds to t…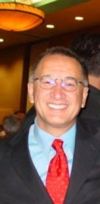 With a new year upon us, we are presented an opportunity to reflect — to look back on our recent history and the greater legacy we can leave behind.
Follow the Arizona Daily Star