Northern Mexico

MONTERREY, Mexico — The wreckage of a small plane believed to be carrying Mexican-American music superstar Jenni Rivera was found in northern Mexico on Sunday and there are no apparent survivors, authorities said.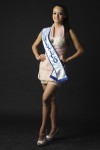 CULIACAN, Mexico —A 20-year-old state beauty queen has been killed in northern Mexico during a running gun battle between soldiers and the gang of drug traffickers she was traveling with, officials say.
PIEDRAS NEGRAS, Mexico — More than 130 inmates escaped through a tunnel from a prison in northern Mexico on Monday, setting off a massive search by police and soldiers in an area close to the U.S. border.
Follow the Arizona Daily Star