Resign
An influential group of local business leaders plans to pressure longtime members of Pima Community College's Governing Board to resign, and is prepared to lead a recall effort if they don't step down.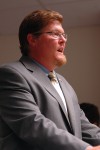 Rep. Daniel Patterson appears before the House Ethics Committee, saying expulsion wasn't warranted.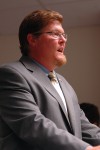 PHOENIX - Facing a near-certain expulsion by his colleagues, Daniel Patterson resigned abruptly Wednesday from his state House seat - setting the stage for Pima County's supervisors to choose his replacement.
Follow the Arizona Daily Star
Sign up for Tucson.com e-mail newsletters