Sky School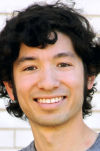 A UA doctoral graduate was honored by the White House on Tuesday for his work to provide area students with the opportunity to experience nature and conduct scientific research.
Follow the Arizona Daily Star
Vote! Today's Poll
Loading…
What is the most important issue for you in the 2016 Presidential Election?
Sign up for Tucson.com e-mail newsletters