Summer Dining Deals
Most of the traditional summertime deals from Tucson Originals restaurants kicked in on Monday.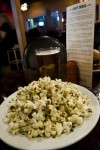 Munching on a bowl of bacon popcorn late in the evening for four bucks at the Parish Gastropub is among the many meal deals and dining specials around town this summer.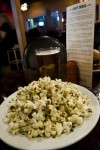 Whether you crave tzatziki or tacos, you'll be able to indulge at a discount this summer.
Follow the Arizona Daily Star