Susan Libby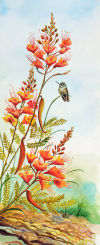 "Paradise Retreat" is by Susan Libby, whose watercolors and acrylics portray the desert's animals and botanical beauty.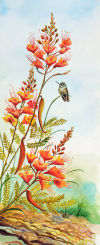 Desert Artisans' Gallery, which is owned and run by artists, is presenting an artist demonstration this weekend by well-known local artist Susan Libby.
Follow the Arizona Daily Star
Vote! Today's Poll
Loading…
With the pool of presidential candidates narrowing, which front-runner do you support?
Sign up for Tucson.com e-mail newsletters