T. Sanchez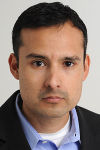 "If this is where I'm needed, this is where I'll be," says H.T. Sanchez, the Texas native who hopes to take the top post at Tucson Unified School District.
Follow the Arizona Daily Star
Vote! Today's Poll
Loading…
What is the most important issue for you in the 2016 Presidential Election?
Sign up for Tucson.com e-mail newsletters