Today Nbc Program
NEW YORK — Paula Deen dissolved into tears during a "Today" show interview Wednesday about her admission that she used a racial slur in the past, saying anyone in the audience who's never said anything they've regretted should pick up a rock and throw it at her head.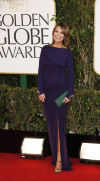 "Today" show host faces her worst fears with comedian.

The parents of a missing Tucson girl today brushed off any speculation by police and the public that they were involved in the disappearance of their daughter and vowed to be more visible in the search for the missing girl.
Follow the Arizona Daily Star
Sign up for Tucson.com e-mail newsletters