Tucson Raffle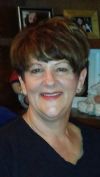 Grand prize included $600,000 in cash. 
After you buy this week's Powerball ticket, you might want to visit Tucson Medical Center's website for a chance to win a new home or car, a six-night vacation to Alberta's Banff and Lake Louise, and a variety of other prizes.
Follow the Arizona Daily Star
Vote! Today's Poll
Loading…
What is the most important issue for you in the 2016 Presidential Election?
Sign up for Tucson.com e-mail newsletters