War Witch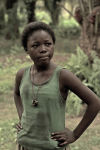 Rachel Mwanza, portraying a child soldier in a scene from "War Witch," was discovered on the streets of Kinshasa.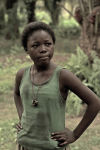 LOS ANGELES - The powerful things we expect from "War Witch" are as advertised, but what we don't expect is even better.
Follow the Arizona Daily Star
Vote! Today's Poll
Loading…
What is the most important issue for you in the 2016 Presidential Election?
Sign up for Tucson.com e-mail newsletters