Women S Rights

We all know Tucson has been ranked among the poorest cities of its size in the nation. But now we also know that, if poverty had a face, it would be the face of a single mom.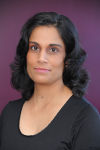 Saturday is International Women's Day, a 105-year-old annual call to action for women's equality. But for many women and girls around the world, its most basic promise of freedom remains unfulfilled.
With the Cleveland kidnapping case grabbing headlines nationwide recently, as well as sex-crimes closer to home, the Ward 6 Office will hold a sex trafficking forum to inform parents and youths of the existing dangers and how to avoid them.
Follow the Arizona Daily Star
Vote! Today's Poll
Loading…
With the pool of presidential candidates narrowing, which front-runner do you support?
Sign up for Tucson.com e-mail newsletters