Wooten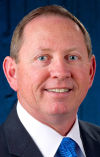 It has been more than more than two months since retired veteran Chuck Wooten announced he would run for Congress.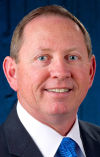 A local retired Air Force chief master sergeant who gained Internet fame for his fiery letter to Rep. Paul Ryan defending veterans now wants to be his colleague.

Thieves snatched the bust of former President John F. Kennedy from a downtown park during the weekend.
Follow the Arizona Daily Star
Sign up for Tucson.com e-mail newsletters