Yousef Awwad

Emails show TUSD finance experts' frustration over costly decisions.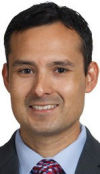 The consultant hired to lead TUSD's $92,500 strategic planning initiative met with district officials and was provided insight into their planning needs months before the district began soliciting contract bids, district emails and records show.
The Tucson Unified School District will move forward with cutting assistant principals, counselors, librarian assistants, human resource workers and other positions in an effort to close a $17 million budget gap.
Follow the Arizona Daily Star
Sign up for Tucson.com e-mail newsletters