Search / Found (3)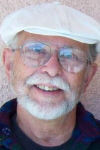 A two-year planning process by the Arizona and Nevada departments of transportation to prepare for a future Interstate 11 "Canamex Highway" is ending. A May 21 stakeholders meeting in Tucson finalized a draft "business case" for the controversial multibillion-dollar highway.
The Star has published front-page stories about a proposed 56-mile-long freeway, Interstate 11, through the Avra Valley as part of a trade corridor linking Canada, the U.S. and Mexico.
As the Rosemont Mine developers trot out union endorsements, I am reminded of how successful Big Business is in turning natural allies into bitter foes.
Follow the Arizona Daily Star