Search / Found (3)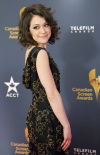 Cries of "snub" are inevitable during awards season, but the cacophony of complaints reached near-deafening volume after Thursday morning's announcement of the 2014 Emmy nominations.
NEW YORK — The Academy of Television Arts & Sciences on Wednesday announced nominations for the 40th Daytime Emmy Awards, and although the list was dominated by longtime favorites "The Ellen DeGeneres Show" and "Sesame Street," a few newcomers, including the syndicated "Katie," also made…
NEW YORK — Get ready for more "Girls." The controversial but critically lauded, Golden Globe-winning show will return for a third season. While HBO has not officially confirmed the renewal, the cast and crew of "Girls" have made it abundantly clear the show will be back.
Follow the Arizona Daily Star
Event Calendar
Most viewed: