Search / Found (3)

DELAWARE CITY, Del. - Who needs a pipeline when you have a railroad?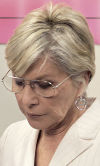 WASHINGTON - Sen. Barbara Boxer says she never imagined how long she'd have to keep fighting to protect women and men in uniform from sexual assault.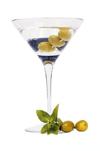 WASHINGTON - The National Transportation Safety Board recommended Tuesday that states lower their threshold for drunken driving with the goal of reducing alcohol-related fatal crashes, which have held steady for much of the past 15 years.
Follow the Arizona Daily Star