Search / Found (3)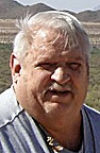 Once again, reform of the General Mining Act of 1872 has been brought to the forefront of public debate in a recent article published Sunday in the Arizona Daily Star, titled "Grijalva pushing for fees on mines."

The mining community supports a common sense approach for the reform of our nation's mining laws, including the collection of royalties based on a percentage of the profits derived from minerals; preservation of miners' rights to responsibly explore, develop and extract minerals from public …

Environmental imperialism is an elitist policy supported by an increasing number of citizens of this nation. They consume products derived from industry but uncompromisingly oppose development of certain industrial projects in their communities.
Follow the Arizona Daily Star