Hansen's Sunday notebook: Arizona-ASU matchup is destined to be a hardwood classic
Star sports columnist Greg Hansen offers his opinion on recent sports news.
Arizona-ASU matchup could be most anticipated one in history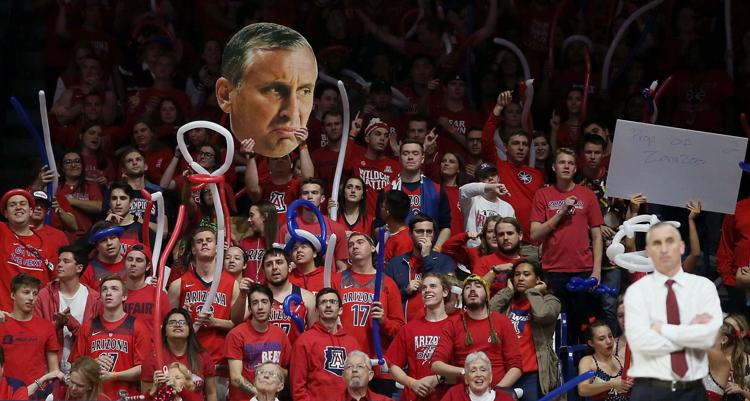 Every seat for Saturday's Arizona-ASU basketball game has been sold. Even the Zona Zoo seats vacated by winter-break students have been sold for $70 to $118.
"I hope every fan from Arizona and Arizona State is trying like heck to get in that building,'' Sun Devils coach Bobby Hurley said Friday. "It's going to be a fun, competitive game to be a part of."
One seat on the floor press table will be occupied by Pac-12 Networks analyst Matt Muehlebach, who was 8-0 against the Sun Devils in his Arizona career, 1988-91. Average score: 87-62.
But things have changed. Until now, the most-anticipated UA-ASU game in history was a Feb. 1, 1975 showdown at McKale Center. The 12th-ranked 16-2 Sun Devils beat the 15th-ranked 15-3 Wildcats 83-81 before a then-record crowd 14,521.
That game sold out eight days before tipoff. This game beat that by a few days.
Three things to remember about ASU's sudden rise to power:
1. The Sun Devils drew 30,751 for home games against Vanderbilt, Pacific and Longwood last week, the biggest three-game draw at Wells Fargo Arena since it attracted 39,112 against Arizona, USC and UCLA in February of 2009 when James Harden was a Sun Devil.
Since then, Wells Fargo Arena's capacity has been sliced from about 14,100 to 10,800.
2. It's a bit premature and awkward for the school to front itself as "Guard U." Since Arizona and ASU were absorbed by the Pac-8 in 1978, UCLA has had 21 first-team all-conference guards. Arizona has had 17, Cal 13, Stanford 12 and Washington State 11. The Sun Devils: 10. No guard on this ASU team has ever been an all-conference first-team selection.
3. Best of all, it seems likely Arizona and ASU will finish 1-2, or 2-1, in the Pac-12 this season. Rivals/travel partners have done so only twice in 40 seasons: UCLA and USC were 1-2 in 1979 and again in 1992. To put this rise to prominence in better context, Arizona State has finished second in the league just once, 2010, since it was second to Oregon State in 1980 and 1981.
It's a shame ESPN is occupied by the college football bowl season and can't squeeze the UA-ASU game into its programming. But ESPN is broadcasting bowl games at noon, 4 p.m. and 8 p.m. on Saturday, and ABC has another at 12:30 p.m.
Fox Sports 1 chose to broadcast Dec. 30 games involving Northwestern, Xavier, Georgetown and, ugh, Cal vs. Stanford. But you can't blame the Pac-12 media partners for bypassing on Arizona-ASU. Until now, it has appealed to few outside Tucson.
Kenpom.com, the leading statistical analytics source in college basketball, does not predict wild success for either Arizona or ASU. Here's how he picks the Pac-12's first division:
Arizona 14-4
ASU 13-5.
USC 12-6.
Oregon 11-7
UCLA 11-7
Utah 10-8.
I think the Pac-12 champ will go 16-2 and it'll be either Arizona or ASU.
Allonzo Trier's outbursts could lead to a critical 'T' down the road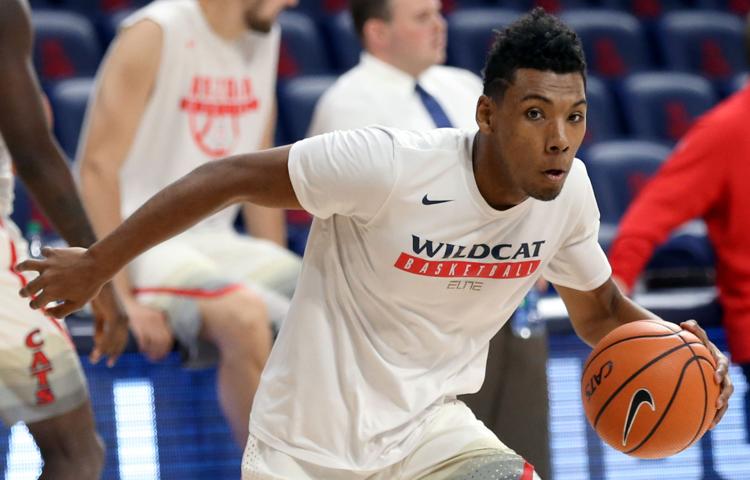 On Thursday against UConn, UA basketball player Allonzo Trier twice merited a technical foul for slamming the ball to the court in disgust. But referees did not blow their whistles. I've seen Trier do so four times this year, and it's inevitable that a stronger official, someone like Dave Hall, John Higgins or Tony Padilla will call a technical foul, perhaps in a critical, late-game situation.
Beyond that, NBA scouts surely shake their heads at Trier's displays of anger and include such in their draft reports.
Local running legend Benny Linkhart was one of a kind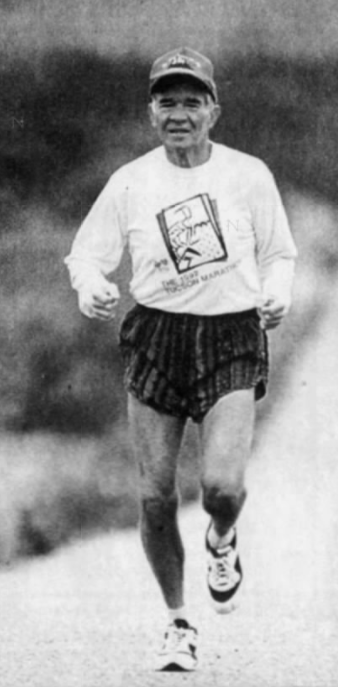 Bennie Linkhart, 86, died last week. He was among the leading distance runners in Arizona history and a mentor to Tucson's Pam Reed, who became America's leading female ultra-distance runner.
Linkhart, an Oklahoma football player who earned his Ph.D, at Arizona in 1968, helped to open Catalina High School in 1957. Linkhart then went to the new Sahuaro High School in 1968 to chair the math department. Linkhart remained there until he was named principal at Palo Verde in 1979. As a distance runner, Linkhart first completed the Boston Marathon in 1978, and, at 61, won the 106-mile Buffalo Run in the mountains near Sierra Vista and Bisbee. He also was a key part of Reed's support crew when she won the 135-mile Badwater Marathon in 2002.
Until his 80th birthday, Linkhart ran the Rim to Rim Run in the Grand Canyon. He was one of a kind.
Penny Turrentine helped Wildcats, Aztecs thrive in the classroom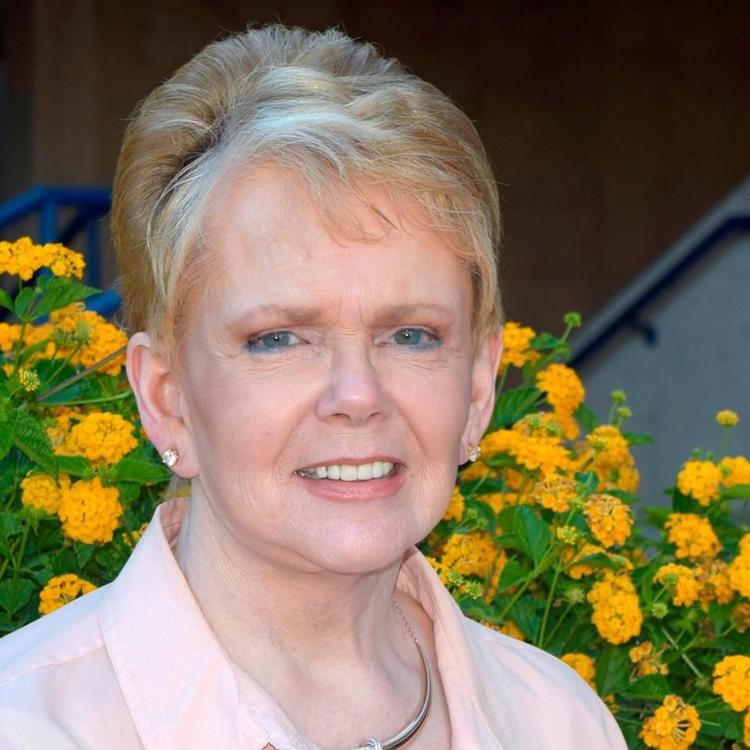 Penny Turrentine has been one of the most influential figures in the UA and Pima College sports departments for almost a quarter-century.
When she retired last week, those who arrived to celebrate the occasion included former UA coaches Dick Tomey, Jim Rosborough and Jerry Stitt.
"Penny's impact has been enormous, to say the least,'' said Stitt, a former UA baseball coach and current assistant AD at Pima College. " She was a counselor in the Freshman Center at the UA when I first met her. Her results with student academics and especially student-athletes was no less than phenomenal.
"Her help with the CATS program led to the buy-in by Tomey, Rosborough, Joan Bonvicini, Mike Candrea. It was immediate and total.''
Pima College men's basketball coach Brian Peabody said Turrentine's impact was significant.
"For the first time in school history, Pima's men's basketball program did not lose a single scholarship player to academics two years in a row,'' he said. "My starting five from last year all graduated and received scholarships to play at four-year schools. Penny deserves so much credit. She has devoted her life to helping student athletes.''
Pima defensive back Aaron Maddox, who last week signed a scholarship offer from Colorado over interest from, among others, Arizona, Arkansas, North Carolina and Kentucky, enrolled at PCC because his father, Richard Maddox, captain of Arizona's 1992 Desert Swarm defense, remembered the impact Turrentine had on his academic pursuits while at Arizona.
In the meantime, Turrentine wrote a book — "Champions in the Classroom" — in which Tomey, Rosborough and PCC athletic director Edgar Soto are quoted.
She will be greatly missed.
ASU adds ex-Wildcat Antonio Pierce to coaching staff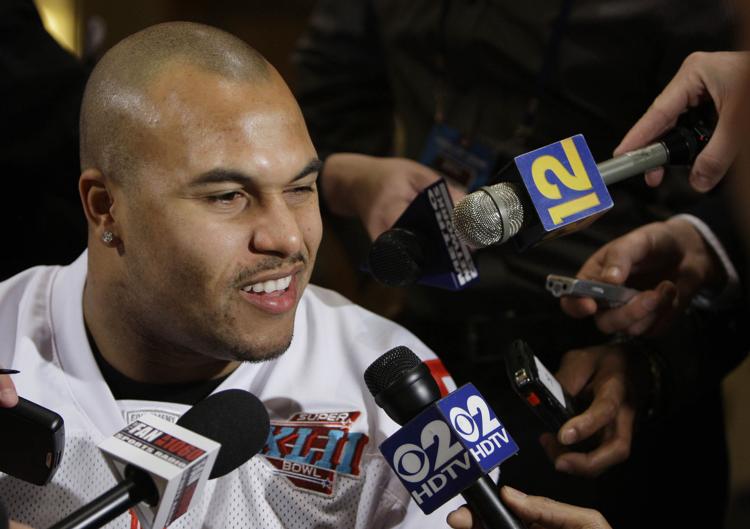 ASU football coach Herm Edwards made a hiring coup last week when he made former Arizona linebacker Antonio Pierce the Sun Devils' linebackers coach. Pierce, who worked at ESPN with Edwards, was the head coach at SoCal recruiting stronghold Long Beach Poly the last three years. It's the type of "innovative'' move that ASU athletic director Ray Anderson suggested will lead to better football in Tempe. Pierce is only the fourth ex-Arizona/Tucson athlete to become a coach at ASU. 
Billy Mann of Tucson High became ASU's golf coach in the 1960s and '70s. UA/Tucson High tennis legend Bill Lenoir was ASU's head tennis coach in the 1970s and former UA relief pitcher Bill Kinneberg was a Sun Devil assistant coach in the 1990s. Letting Pierce, an NFL Pro Bowl and Super Bowl veteran, go to your rival school is a bad precedent.
UA gives Pima recruits the cold shoulder
Pima College football coach Jim Monaco was not happy at the way UA football coach Rich Rodriguez treated PCC's second-team All-American punter John Bowers.
UA assistant coach Brian Knorr visited Bowers at PCC and watched Bowers, who was second in NJCAA with a 45-yard average last season, kick 20 or 30 punts. The UA invited Bowers to audition at Arizona Stadium a day later. When Bowers arrived, no UA coaches were there to meet him. He waited for about an hour and was finally told there would be no audition.
The UA also told Pima College offensive lineman Keith Brigham it was interested and would get back to him before letter-of-intent day. It did not. Brigham, who is 6 feet 5 inches and 280-pounds, instead signed with 20th-ranked Memphis, Monaco said. Not good.
USC's Jordan McLaughlin dishing out a record performance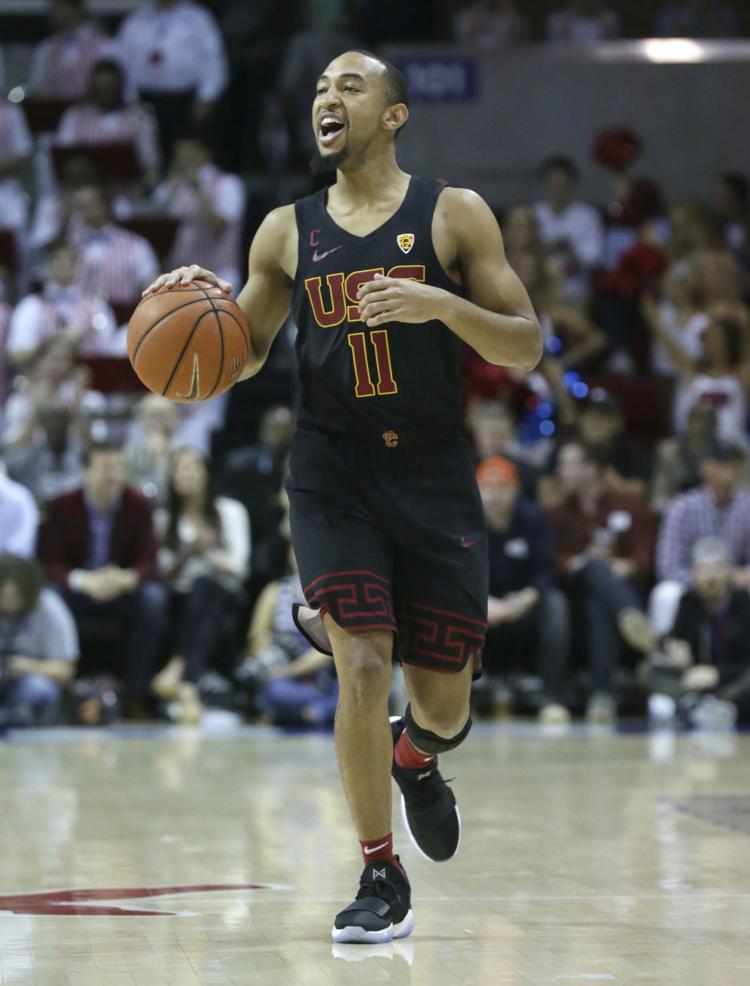 When USC point guard Jordan McLaughlin was credited with 19 assists last week against UC Santa Barbara, it tied the Pac-12 record set by Arizona point guard Russell Brown in a 1979 game against Grand Canyon.
It is one of the oldest records in Pac-12 sports.
Arizona baseball legend hospitalized following stroke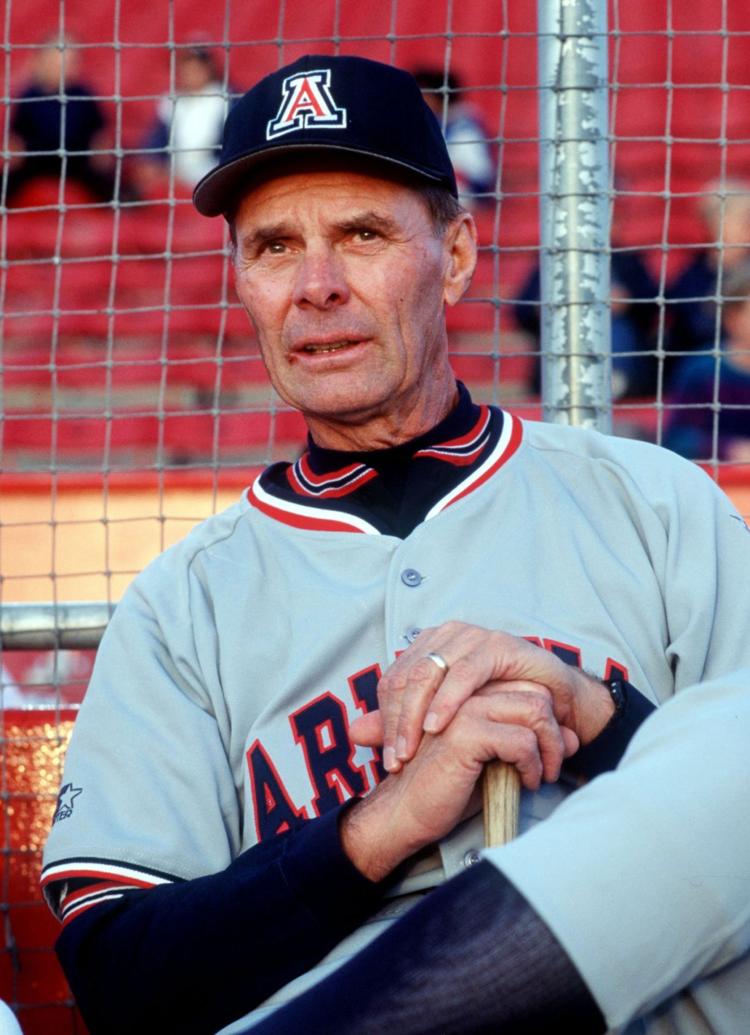 If you believe in the power of prayer, legendary UA baseball coach Jerry Kindall could use your positive thoughts. The three-time national championship coach, 82, suffered a major stroke last week and is in intensive care. He is one of true pillars of Tucson sports history.
Arizona Bowl breaks attendance record
Interest in Nova Home Loans Arizona Bowl III from bowl-starved New Mexico State is unprecedented.
The Aggies had sold 6,962 from their allotment of 7,000 through Friday, athletic director Mario Moccia said. 
Ali Farhang, chairman of the Arizona Bowl, said ticket sales are "not far from" 40,000, and about 5,000 from a sellout. Capacity for Friday's 3:30 p.m. game will be 45,000.
Last year's Air Force-South Alabama game drew 33,868, which enabled Arizona Bowl officials to contribute $200,000 to local charities.
The tony Sands Club at the Lowell-Stevens Football Facility is already sold out.
 The game, Utah State vs. New Mexico State, gained considerable traction last week when an anonymous Tucson donor bought two tickets for each of 3,200 employees of the Las Cruces School District, worth about $160,000. Plus, the Las Cruces city manager, Stuart C. Ed, authorized an administrative day off Friday for all city employees with a ticket to the Arizona Bowl.
Utah State sold about 3,500 of the 5,000 tickets allotted by the Arizona Bowl.
To cap what could be the top bowl game in Tucson history – and there have been 13 – is that bowl officials will close the upper deck on the east side and cover it with a massive American flag. Excellent.
My two cents: Jon Pearlman's departure marks end of a soccer era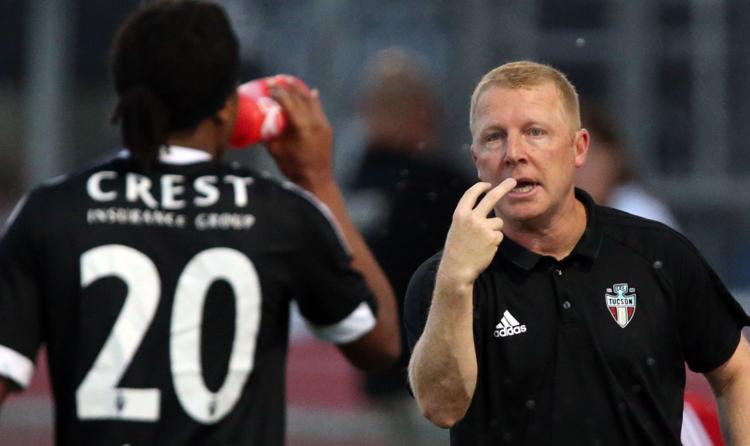 In 2011, when FC Tucson's dynamic threesome of Greg Foster, Jon Pearlman and Rick Schantz began their bold move to make Tucson the spring training headquarters for Major League Soccer — and to operate a Premier Development League franchise — it was one of the biggest successes in Tucson sports history.
Now Foster is gone, teaching at Cornell; Schantz is an assistant coach with Phoenix Rising, a USL franchise; and last week Pearlman, general manager and head coach of FC Tucson, accepted a job as GM with the USL's Oklahoma City Energy; he will also coach their PDL team.
The man who has coached soccer at every conceivable level in Tucson also worked in the insurance business in Tucson after attending UA law school. Most recently, Pearlman was the key figure in keeping MLS spring training in Tucson.
"My passion is soccer," Pearlman said. "I put 24/7 of my energy into the Tucson soccer community and loved every ounce of it. I am so grateful I could learn from Wolfgang Weber and Dave Cosgrove. But the opportunity in Oklahoma was one I couldn't turn down. I am hopeful that one day I could come full circle and return to Arizona."
Eleven MLS clubs will play 11 matches in Phoenix and Tucson, the most matches played during the MLS Preseason in Arizona. Three games will be played in Tucson, including the opening day of the Mobile Mini Sun Cup Feb. 3 at Kino Sports Complex, Portland Timbers vs. Seattle Sounders.
Ultimately, Foster, Schantz and Pearlman sold the Tucson soccer operation to Phoenix Rising. Let's hope the big club is more reliable than the Arizona Diamondbacks.