A team-by-team look at Bruce Pascoe's preseason Pac-12 basketball poll
Star reporter Bruce Pascoe submits his vote for the league's preseason media poll.
Predicting the Pac-12 basketball race now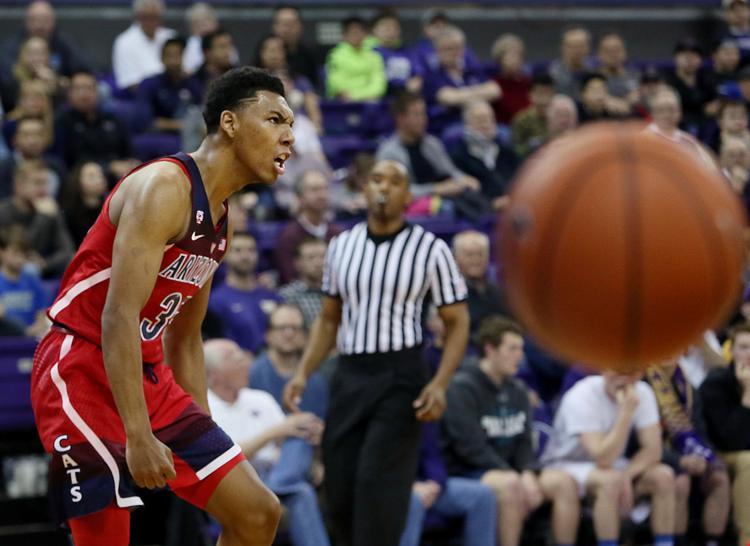 SAN FRANCISCO — Thanks to the FBI, picking the Pac-12 basketball race isn't quite as simple as it seemed a few weeks ago.
Even if you want to move a loaded Arizona team off the top line because of uncertainty created around the allegations raised in the Sept. 26 federal complaint, the natural team to turn to at No. 2, USC … also had a coach arrested.
So, should you drop down to UCLA, which is deep with veterans and incoming talent alike, or Oregon, the team you can never count out even if the Ducks lost all but one starter from their Final Four team?
Behind that top group, there's Stanford and Oregon State and maybe ASU, all with enough talent and experience to hang with anybody in the conference, while the bottom half has a cluster of comparable teams, with Cal likely in the toughest spot because of its decimated roster.
But since there's no way to know now if the federal allegations will become a costly distraction for Arizona and USC — or an us-against-the-world type of rallying cry — I stuck with my original picks when submitting my vote for the league's preseason media poll (it will be released Thursday before the league's men's media day).
Here goes:
(Newcomers are freshmen unless noted otherwise)
1. Arizona Wildcats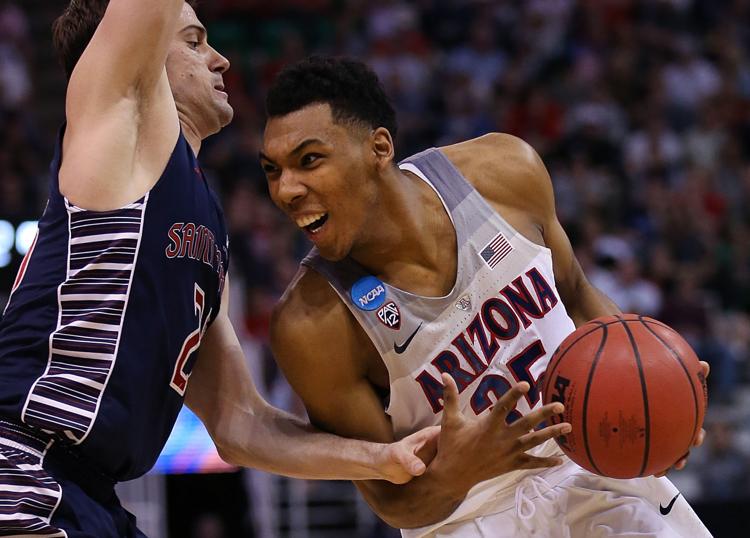 Big losses: G Kadeem Allen, F Lauri Markkanen, G Kobi Simmons, C Chance Comanche
Impact newcomers: F Deandre Ayton, G Brandon Randolph, F Emmanuel Akot, F Ira Lee, G Alex Barcello
The call: For the second year in a row, the Wildcats will start two 7-footers, one of whom is a potential NBA lottery pick. Who gets to do that? And the return of Allonzo Trier and Rawle Alkins (at least by December, after his broken foot heals) ensures the Wildcats have a full array of scoring, experience and depth.
2. USC Trojans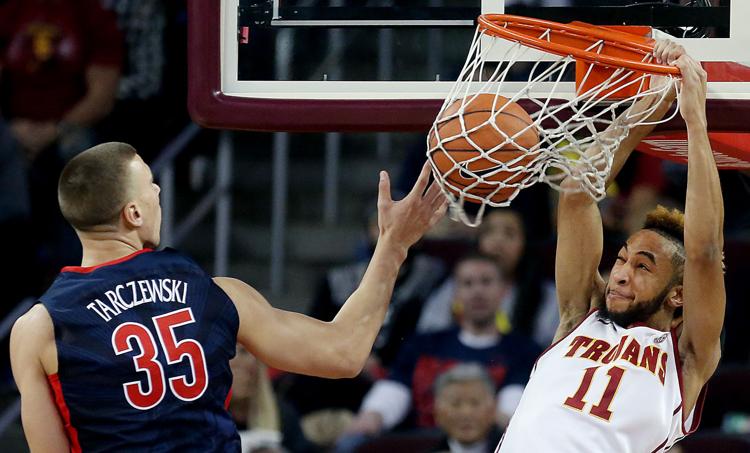 Big losses: None
Impact newcomers: G Derryck Thornton, G Chuck O'Bannon
The call: While Thornton's presence means Andy Enfield won't have to wear out point guard Jordan McLaughlin as he did last season, spreading minutes around to keep everyone else happy may be his biggest challenge. The Trojans are loaded with size, length, experience and potential NBA talent.
3. UCLA Bruins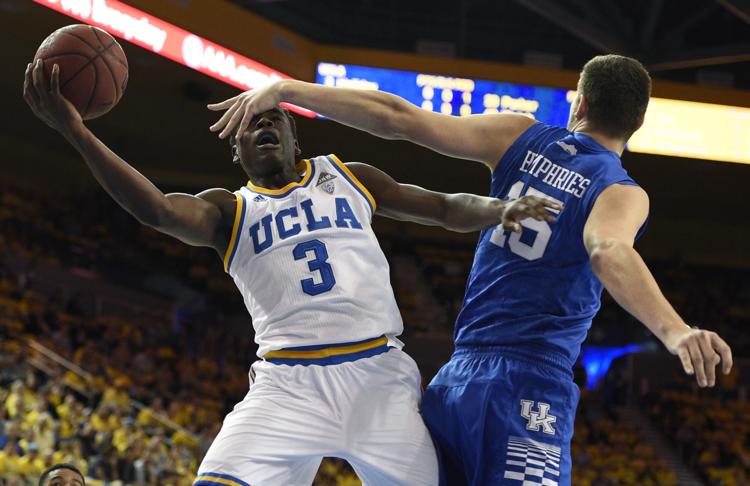 Big losses: G Lonzo Ball, G Bryce Alford, F Isaac Hamilton, F T.J. Leaf, F Ike Anigbogu
Impact newcomers: G Jaylen Hands, F Kris Wilkes, F Cody Riley, F Jalen Hill, F LiAngelo Ball
The call: The Bruins won't likely replicate the stunning offensive efficiency they had last season under Ball, but they could be just as effective by getting more done on the defensive end with a combination of size, length and experience. And their offense should still be fun to watch. The lightning-quick Hands operates can attack the basket, and the versatile Aaron Holiday can operate on and off the ball.
4. Oregon Ducks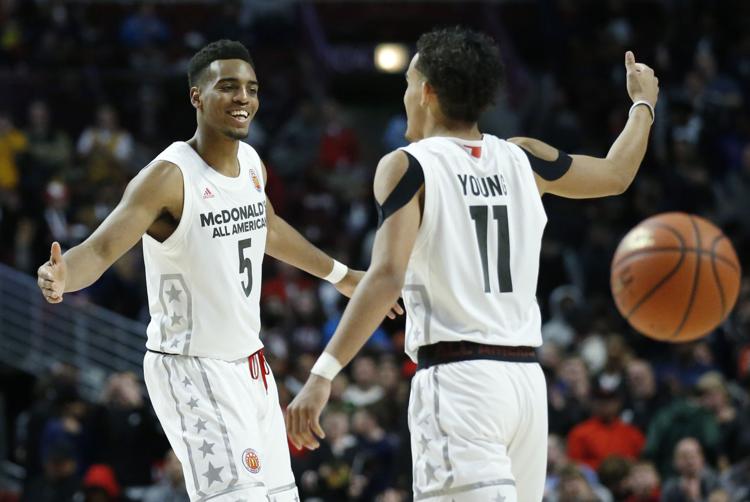 Big losses: F Chris Boucher, F Dillon Brooks, C Jordan Bell, G Dylan Ennis, G Casey Benson, G Tyler Dorsey
Impact newcomers: F Troy Brown, F Abu Kigab, G Victor Bailey Jr., G Elijah Brown (New Mexico grad transfer), F MiKyle Macintosh (Illinois State grad transfer)
The call: History says you pick against Dana Altman at your own risk, because he annually maximizes whatever roster he has. So we won't. Especially because versatile five-star Troy Brown is a nice building block to reload around.
5. Stanford Cardinal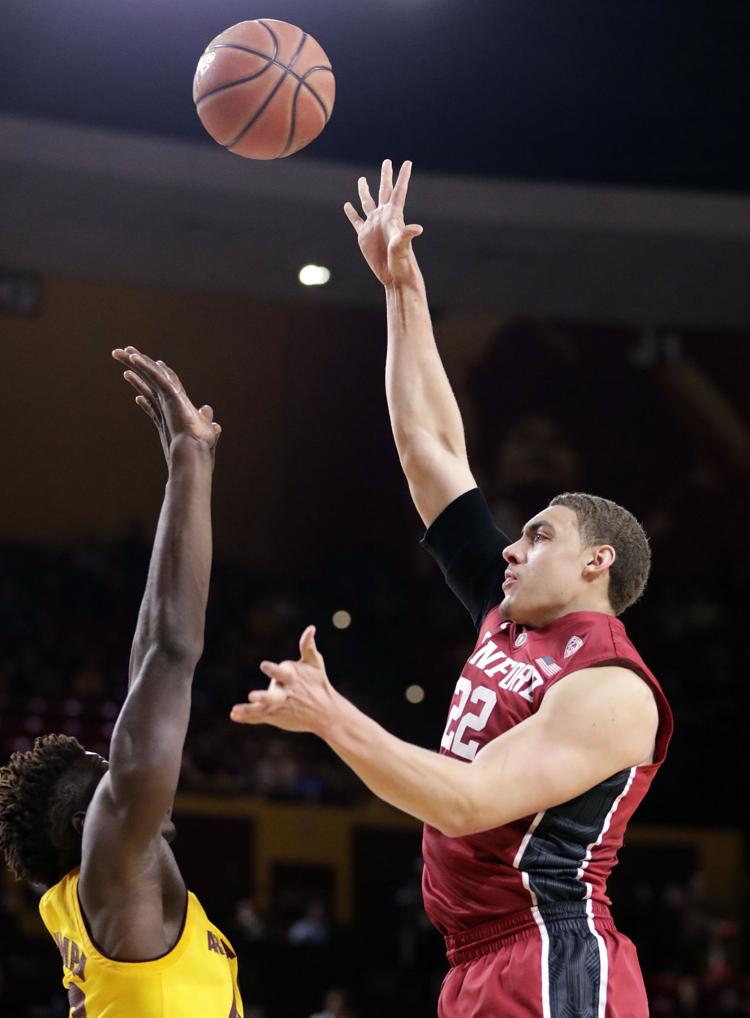 Big losses: G Christian Sanders
Impact newcomers: G Daejon Davis, F Kezie Okpala, F Oscar da Silva
The call: The Cardinal has nearly everybody back, and a likely all-conference anchor in Reid Travis. The addition of speedy ex-Washington commit Daejon Davis, who left for Stanford after Lorenzo Romar was fired, should help fix the Cardinal's perennial backcourt weakness.
6. Oregon State Beavers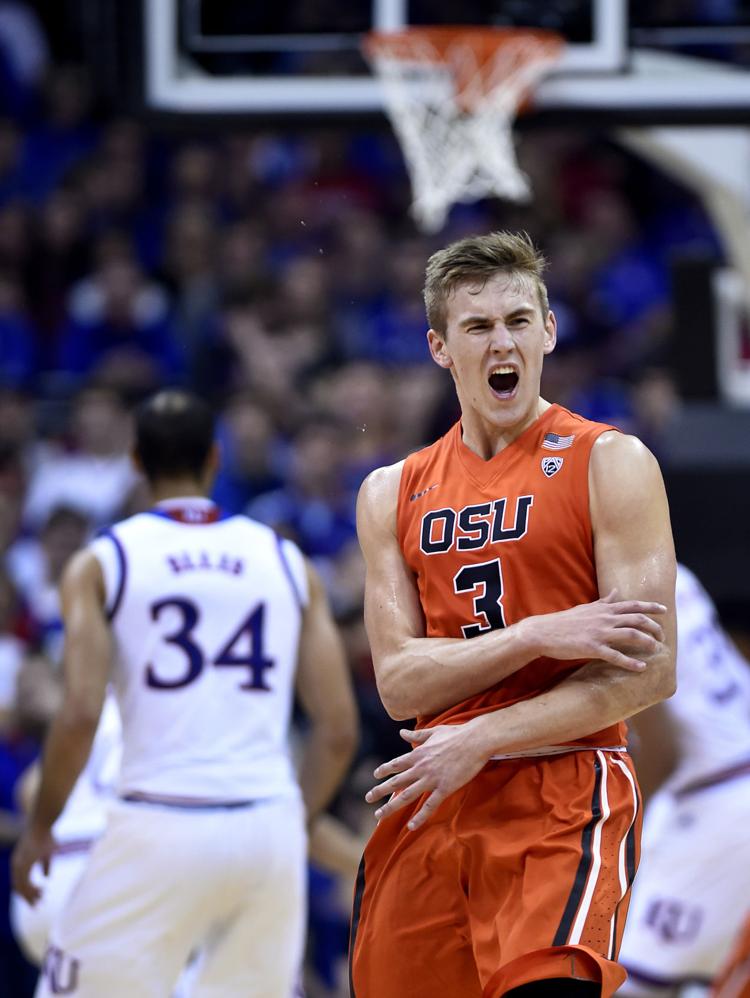 Big losses: F Keondre Dew, G Malcolm Duvivier
Impact newcomers: G Ethan Thompson, F Zach Reichle, G Xavier Smith, F Alfred Hollins, G Seth Berger (UMass grad transfer).
The call: Even with the injuries to Stephen Thompson Jr and Tres Tinkle last season that kept the Beavers always at less than full health, it's still hard to believe they won only one conference game. There's too much talent for that not to change this season, especially with all major contributors back and Ethan Thompson bringing star potential.
7. Arizona State Sun Devils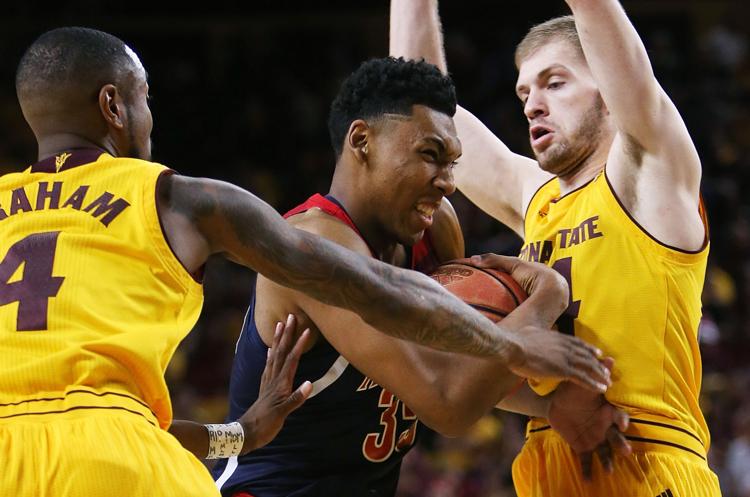 Big losses: G Torian Graham, G Sam Cunliffe, F Obinna Oleka
Impact newcomers: F Romello White, F DeQuon Lake (juco transfer), Vitaliy Shibel, F Mickey Mitchell (Ohio State transfer), F Kimani Lawrence, G Remy Martin.
The call: The Sun Devils could break through to the Pac-12's upper half in Bobby Hurley's third season, with a core of three proven seniors (Tra Holder, Shannon Evans and Kodi Justice) plus more depth and frontcourt size than last season as Hurley's strategy of taking four-year transfers continues.
8. Colorado Buffaloes
Big losses: G Derrick White, F Xavier Johnson, F Wesley Gordon, G Thomas Akyazili, G Josh Fortune
Impact newcomers: G McKinley Wright, F D'Shawn Schwartz, F Tyler Bey, G Namon Wright (Missouri transfer), G Lazar Nikolic
The call: The Buffs never fully recovered from some bad chemistry that helped them get off to an 0-7 start in Pac-12 last season, but the heavily revamped roster has some intriguing talent on it, especially dynamic, confident point guard McKinley Wright, a Dayton signee who bailed after Archie Miller left for Indiana.
9. Utah Utes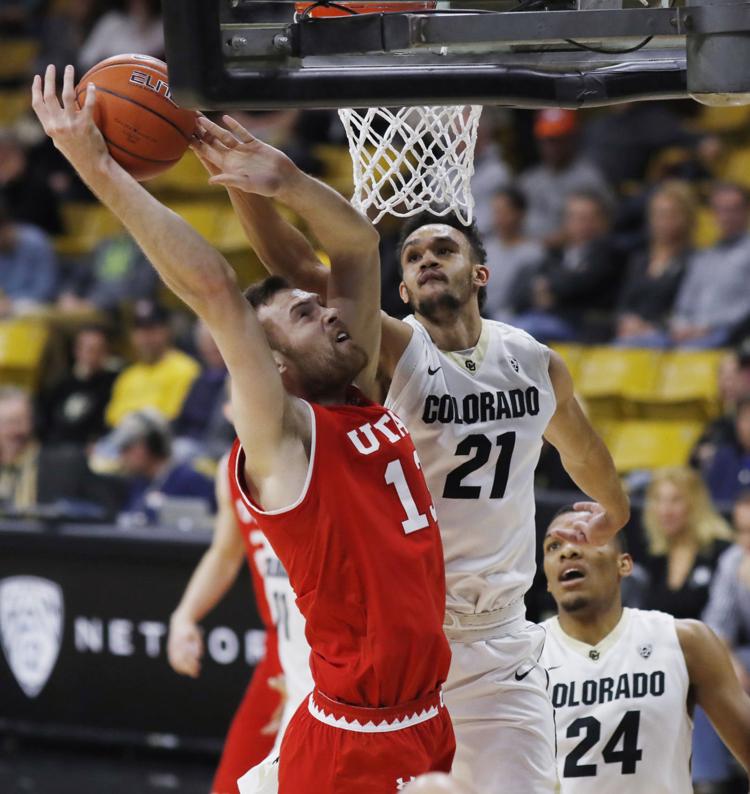 Big losses: F Kyle Kuzma, G Lorenzo Bonam, G JoJo Zamora, F Devon Daniels
Impact newcomers: G Justin Bibbins (Long Beach State grad transfer), F Donnie Tillman, G Christian Popoola,
The call: Even by the fluid standards of modern-day college basketball, Larry Krystkowiak continues to have an active revolving door around his program. But the Utes retained a strong inside-outside punch in guard Sedrick Barefield and David Collette, and pulled in a two-time all-Big West pick in dynamic grad transfer Justin Bibbins. A big wing from Findlay Prep, Tillman proved himself during a summer exhibition trip, too.
10. Washington Huskies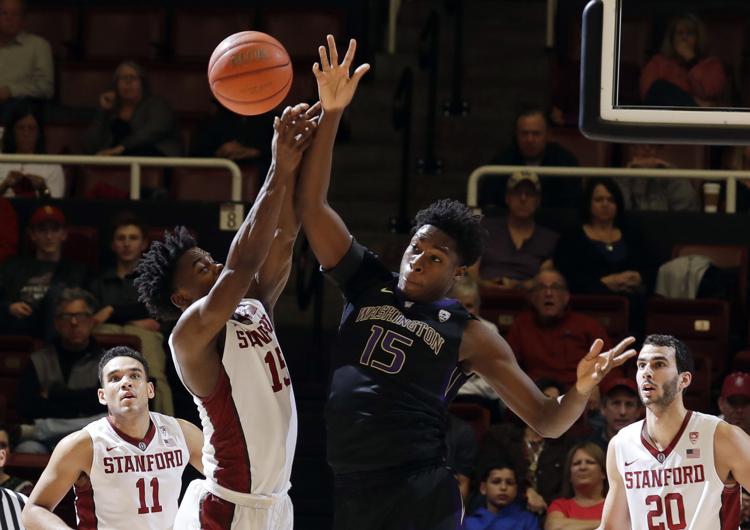 Big losses: G Markelle Fultz, C Matthew Atewe
Impact newcomers: F Jaylen Nowell, G Nahziah Carter, F Hameir Wright, G Michael Carter
The call: The Huskies' firing of Lorenzo Romar left a giant hole in their recruiting efforts (and gave Arizona a new associate head coach) but new coach Mike Hopkins managed to retain virtually all the key players from a year go, including centerpiece Noah Dickerson. It should be fun to watch the Huskies convert from their aggressive man-to-man ways under Romar to a Syracuse-esque 2-3 zone defense, too.
11. Washington State Cougars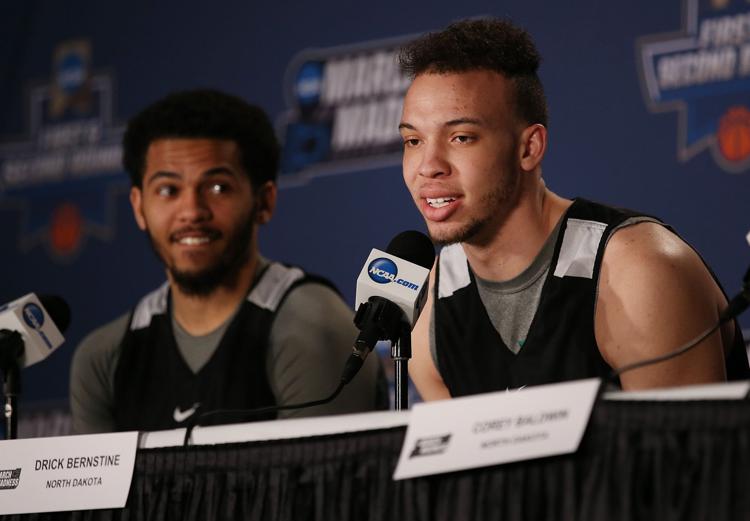 Big losses: F Josh Hawkinson, G Ike Iroegbu, C Conor Clifford
Impact newcomers: F Drick Bernstine (North Dakota grad transfer), F Davante Cooper (juco transfer), G Carter Skaggs (juco transfer), G Kwinton Hinson (juco transfer)
The call: Arizona fans may remember Bernstine as the guy who dropped 20 points and 15 rebounds on the Wildcats in the NCAA Tournament last season. Now he's part of Ernie Kent's latest wave of potential roster upgrades.
12. California Golden Bears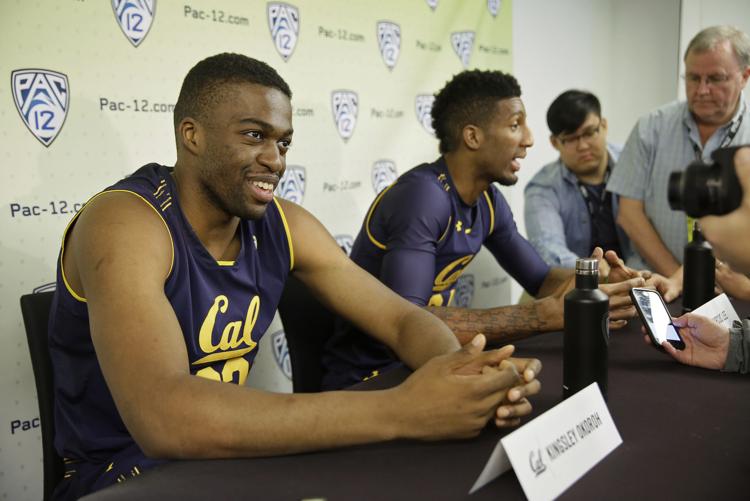 Big losses: F Ivan Rabb, G Jabari Bird, G Grant Mullins, G Charlie Moore, C Kameron Rooks, G Sam Singer
Impact newcomers: F Marcus Lee (Kentucky transfer), F Grant Anticevich, F Justice Sueing, G Juhwon Harris-Dyson, G Austin McCullough, G Darius McNeill, G Deschon Winston.
The call: A stampede followed Cuonzo Martin out of town, so new coach Wyking Jones faces a difficult rebuild, though Lee should be one of the Pac-12's most impactful newcomers.