Arizona Wildcats in the NBA: Twitter reacts to Lauri Markkanen's remarkable start, Aaron Gordon's monster night
By Dominic Baciocco / Arizona Daily Star
Former Arizona Wildcat stars continue to stand out on the big stage, none more than Lauri Markkanen and Aaron Gordon on Tuesday night. Markkanen's performance in Cleveland garnered high praise from LeBron James and Dwyane Wade, while Gordon enjoyed a career night and capped it off with a go-ahead bucket.
Take a look at some of the chatter from around the NBA and social media on the former Wildcats' impressive outings. 
Markkanen's game translating well on big stage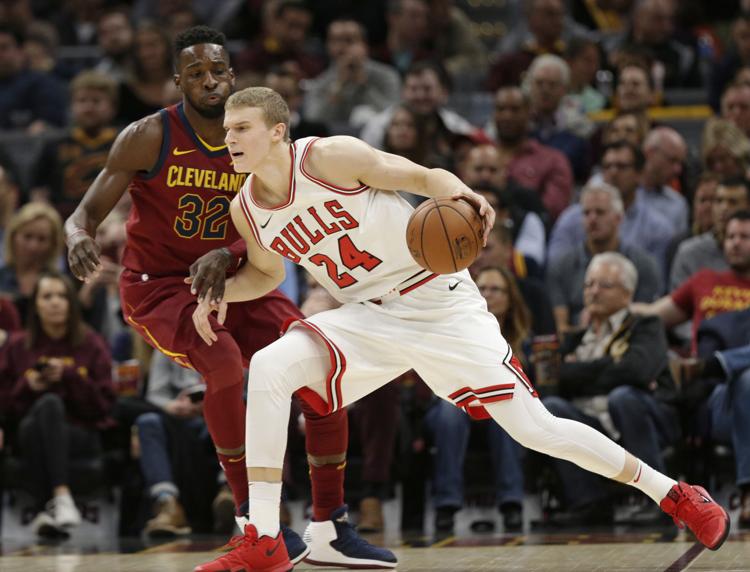 Markkanen appears to be enjoying the spotlight of the NBA through his first three games with the Chicago Bulls, as the Finnish forward is nearly averaging a double-double with 16.3 points and 9.3 rebounds per game. 
Markkanen was forced into a starting role after forwards Nikola Mirotic and Bobby Portis got into a heated altercation ahead of the Bulls' season opener. The former Wildcat standout debuted with 17 points and 8 rebounds at Toronto, then followed it up with his first career double-double against the Spurs. 
But it was Markkanen's 19-point, 8-rebound performance against LeBron James' Cavaliers that made waves through the league.
LeBron, Wade take note
James had high praise for the rookie following Cleveland's 119-112 victory over Markkanen and the Bulls.
LeBron James on Lauri Markkanen: pic.twitter.com/IUJDjanolG

— K.C. Johnson (@KCJHoop) October 25, 2017
Markkanen on guarding LBJ: "Dream come true for me. He was my favorite player growing up. He's a pretty hard guy to guard." Smiled at end.

— K.C. Johnson (@KCJHoop) October 25, 2017
And LBJ is right: Markkanen will make some mistakes, have some off nights. But talent, confidence is clearly there.

— K.C. Johnson (@KCJHoop) October 25, 2017
Fifteen-year NBA veteran Dwyane Wade also took time to comment on Markkanen's performance against Cleveland.
Wade on Markkanen: "You can see if a guy knows how to play basketball when you first see him. In the preseason, we all said he can play."

— K.C. Johnson (@KCJHoop) October 25, 2017
Gordon erupts for career night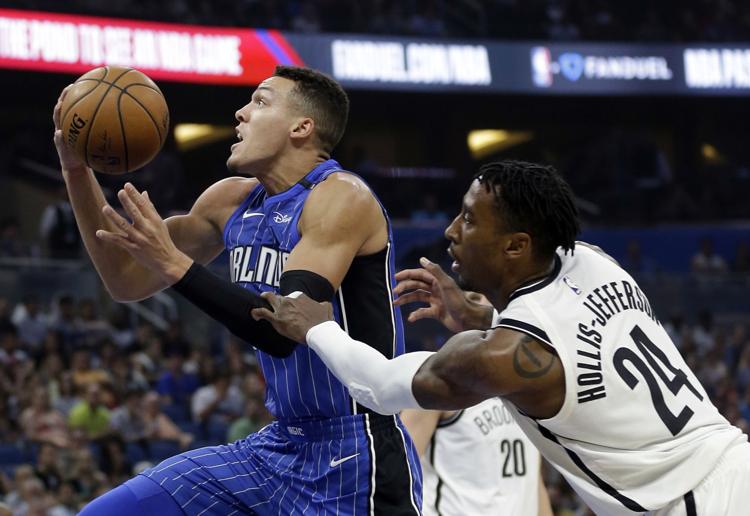 Gordon had one of the top performances in this young NBA season with a career-high 41 points for the Orlando Magic on Tuesday night in a 125-121 win over the Nets.
Gordon finished a perfect 5-for-5 from beyond the arc, capped by the go-ahead 3 with 34.8 seconds left in the game. He connected on 14-of-18 attempts from the field in 37 minutes of action, and tacked on 14 rebounds for a double-double.
"I just feel really good with my shot," Gordon told reporters after the win. "I put in a lot of work. You guys know how hard I work. So, yeah, it feels good to have a game like this, and I just want to continue to shoot the ball."
Perhaps the most surprising figure on Gordon's monster stat line, at least to an Arizona Wildcats fan, was his impressive 8-10 night from the charity stripe. The fourth-year power forward has a career free-throw rate of 70.2 percent, but is shooting an exceptional 81.3 percent from the line this year. In one season with the Wildcats, Gordon shot just 42.2 percent on free throws.
"Im happy for him," teammate Nikola Vucevic told the Orlando Sentinel after the game. "He works really hard on that shot. You guys know from when he came to the league to now it's a big difference."