Battle 4 Atlantis scouting report: No. 2 Arizona Wildcats vs. SMU Mustangs
After a stunning defeat for the No. 2 team in the country at the hands of NC State, Arizona will look to bounce back against a 4-1 Southern Methodist squad in the second round of the Battle 4 Atlantis tournament in the Bahamas. The Mustangs are coming off a loss of their own, to Northern Iowa in Wednesday's opening round.
Here's the scouting report for the Wildcats' Thanksgiving Day matchup.
By Bruce Pascoe / Arizona Daily Star
Game info
Matchup: SMU (4-1) vs No. 2 Arizona (3-1)
Where: Imperial Ballroom, Paradise Island, Bahamas
When: 7:30 p.m.
Watch: ESPN3 (streaming only, on watchespn.com or the ESPN app)
Radio: 1290-AM, 107.5-FM
Probable starters: Arizona

Probable starters: Southern Methodist

How they match up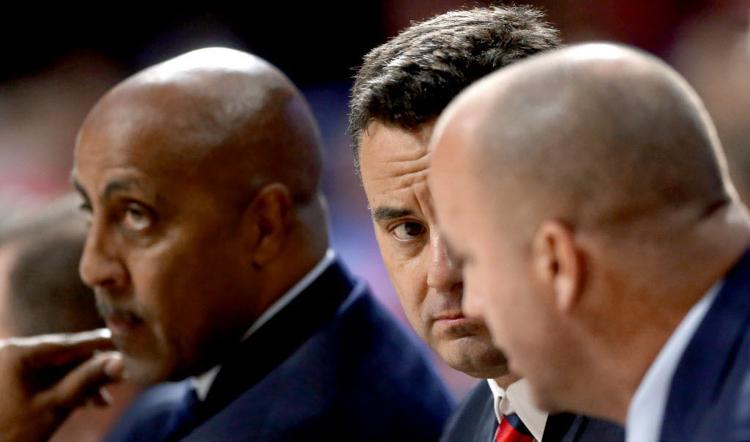 The series: Arizona is 3-0 all time against SMU, but hasn't faced the Mustangs for 41 years. The Wildcats last beat them 117-85 on Dec. 30, 1976 at McKale Center.
SMU overview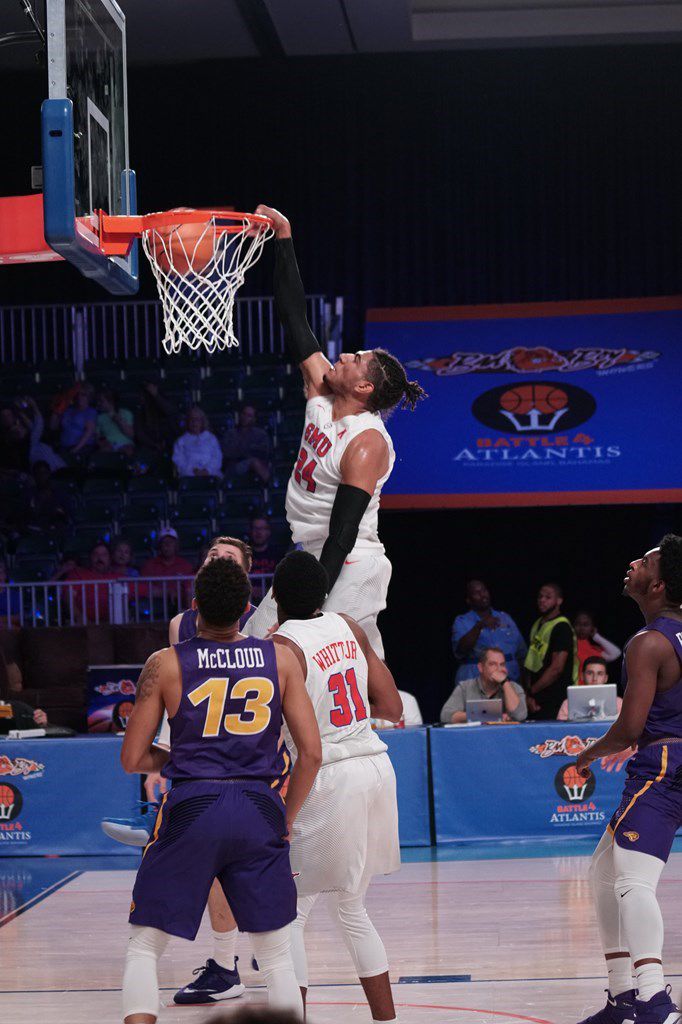 Still under NCAA recruiting sanctions that limit their scholarships, the Mustangs won 30 games with an understaffed roster last season and are expected to be an NCAA tournament team again this season despite the losses of NBA draft picks Semi Ojeleye and Sterling Brown.
They are strong defensively, though they gave up 47.9-percent shooting to Northern Iowa on Wednesday, and feature a small-ball, four-out offense that could pose matchup problems for the Wildcats as North Carolina State did on Wednesday.
Wing players Shake Milton and Jarrey Foster are the offensive focal points, while Arkansas transfer Jimmy Whitt has taken some of the point-guard duties from Milton this season.
Key player: Shake Milton
Northern Iowa made Milton work hard for his 14 points on Wednesday, keeping him to 5-for-19 shooting with its aggressive defense, but Arizona hasn't shown much willingness to shut guys like him down at this point.
Key player: Emmanuel Akot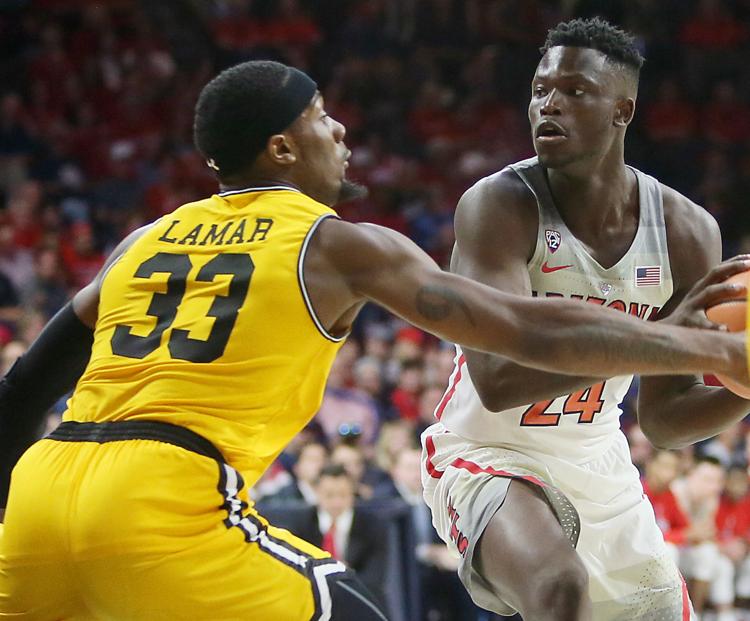 Sean Miller suggested Akot might fit into the defensive stopper role earlier this season, then took him out of the starting lineup and played him just four minutes against North Carolina State. So what happens now?
No Ayton interviews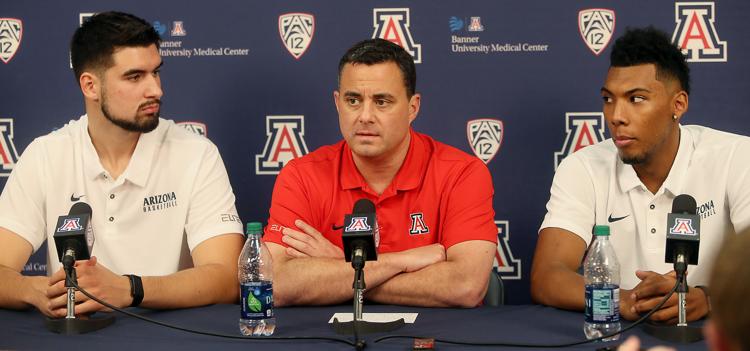 On Wednesday, Arizona chose seniors Parker Jackson-Cartwright and Dusan Ristic to accompany coach Sean Miller for the team's postgame interviews … but not Deandre Ayton, who had 27 points and 14 rebounds in his first game back in his home country.
While it is customary for UA to choose veterans to talk to media after defeats, the decision appeared to puzzle a local reporter.
"Where's Deandre?" the reporter asked Miller.
"He's in the locker room," Miller said.
The reporter then followed up by asking how Ayton appeared to be feeling.
"He's not depressed," Miller said. "He played a great game. Of course, he's disappointed that he lost but we're here for two more nights."
No time for tears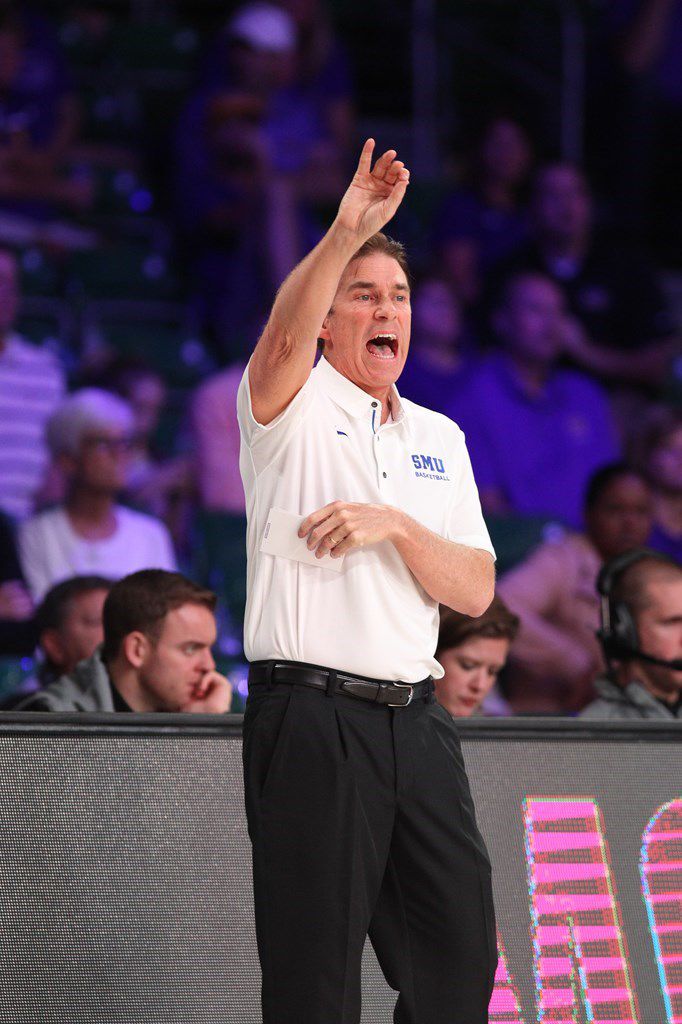 If it's bad enough for the second-ranked Wildcats that they lost to unranked North Carolina State on Wednesday, imagine how SMU might be feeling Thursday.
The Mustangs were also upset ... and now get to face what is a presumably angry team ranked No. 2 in the country.
"What a challenge, huh?" SMU coach Tim Jankovich said dryly. "What a reward for a rough night for us tonight. We get Arizona. But this is good. This is early season. Win or lose, you're going to learn out there."
That's the big-picture perspective, but it might be hard to see it that way in the short term.
"They're not feeling too great either tonight," Jankovich said of Arizona. "So part of it is `Who's gonna pick themselves up?"
Some perspective
As big as his team's win was against Arizona on Wednesday, N.C. State coach Kevin Keatts knows some things matter more to some of his loved ones.
Like water slides and beaches at the Atlantis.
"I can tell you who's excited: My wife and kids," Keatts said. "They're having a great time on this trip."
Numbers game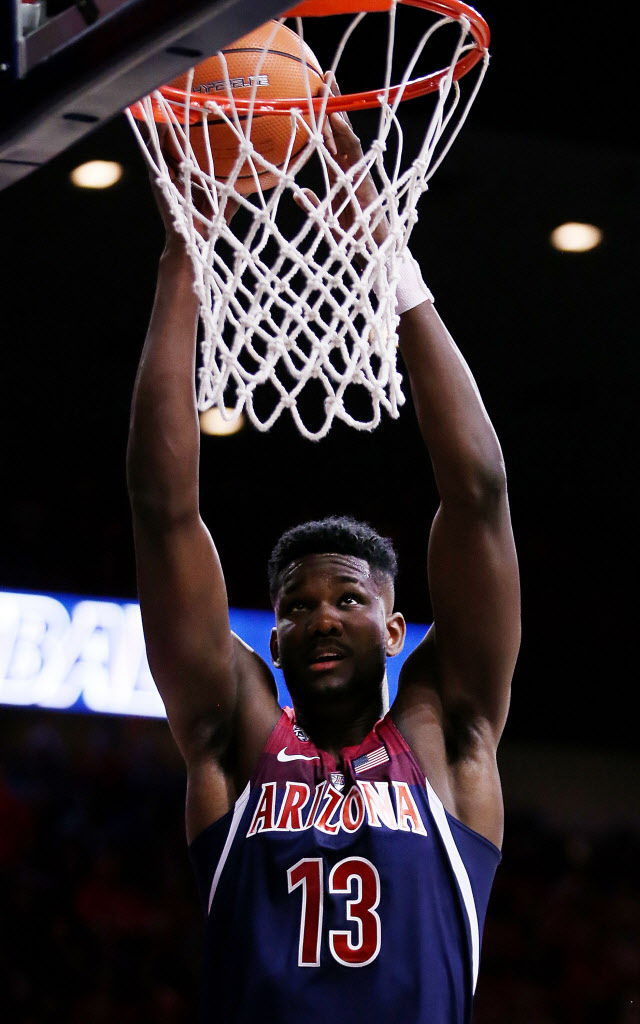 1
The number of UA players aside from Deandre Ayton to record four straight double-doubles as a freshman: Bob Elliott, who did so in 1973-74. Ayton has also become the first UA player to start the season with four straight double-doubles since A.J. Bramlett did it in 1998-99.
11
Scholarship players at SMU, which is limited to two below the maximum of 13 because of NCAA sanctions for multiple violations, including academic fraud and unethical conduct. The Mustangs also sat out the 2016 postseason while then-coach Larry Brown was suspended for nine games in 2015-16.
17
Free throws Ayton attempted Wednesday (he made 12 of them), equaling the total he attempted in his first three college games. It was the most any UA player has attempted since Ryan Anderson took 17 at Washington State in 2015-16.