Pac-12 rankings: Omar Thielemans gives Arizona some depth; Oregon still top class
Here's a look at updated basketball class rankings, as Omar Thielemans joins Devonaire Doutrive in Arizona's 2018 recruiting class.
By Dominic Baciocco / Arizona Daily Star
Arizona adds another 2018 commit
Two down, five to go — at least by scholarship standards. Sean Miller landed his second commit to the class of 2018 on Sunday morning in the form of 6-7 Belgian forward Omar Thielemans.
Thielemans joins Devonaire Doutrive in the Wildcats' recruiting class, bringing Arizona's player tally to eight and leaving Miller five scholarships.
Thielemans is the No. 120 recruit in the '18 class, per 247Sports, but is one of the top-ranked international prospects. He held offers from Stanford and Colorado State.
Doutrive is the No. 16 shooting guard in the country and chose the Wildcats over offers from Georgetown and Arizona State. Doutrive signed his national letter of intent ended Wednesday night to officially end Arizona's drought in the class of 2018.
Arizona's outlook took a tumble when Los Angeles point guard Brandon Williams backed out of his commitment to the UA in March. 
Shareef O'Neal also decommitted Feb. 24 amid reports Sean Miller offered an incoming player money in 2016. O'Neal, a four-star power forward out of L.A. and the country's No. 45 overall recruit, committed to UCLA in February.
Miller has consistently reeled in top-ranked classes for the Wildcats. Arizona has ranked outside the top 10 nationally just twice (2010, No. 32; 2013, No. 11) in Miller's tenure, and has garnered at least four commitments all but once (2010).
With Doutrive and Thielemans now on board in Tucson, here are updated Pac-12 rankings for 2018.
(All figures and rankings according to 247Sports.)
1. Oregon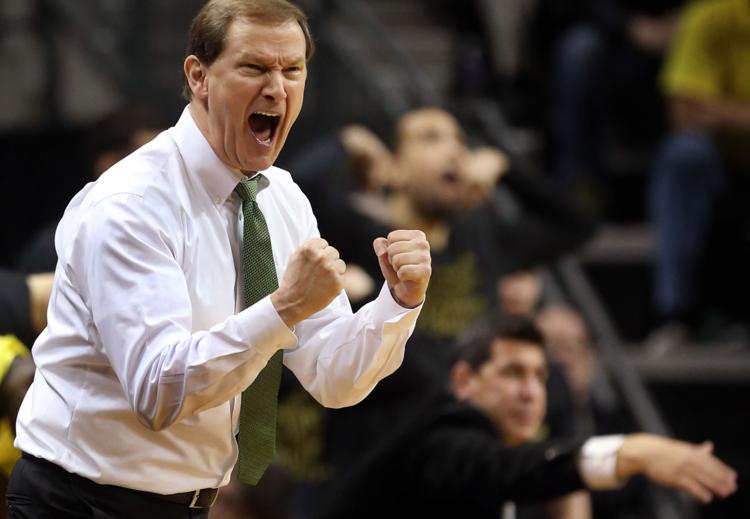 National rank: 3
Top commit: C Bol Bol, 7-1, 225, Henderson, Nevada, five stars
SF Louis King, 6-9, 195, Jersey City, New Jersey, five stars
SG Will Richardson, 6-4, 180, Mouth of Wilson, Virginia, four stars
PF Miles Norris, 6-10, 190, Wolfeboro, New Hampshire, four stars
2. UCLA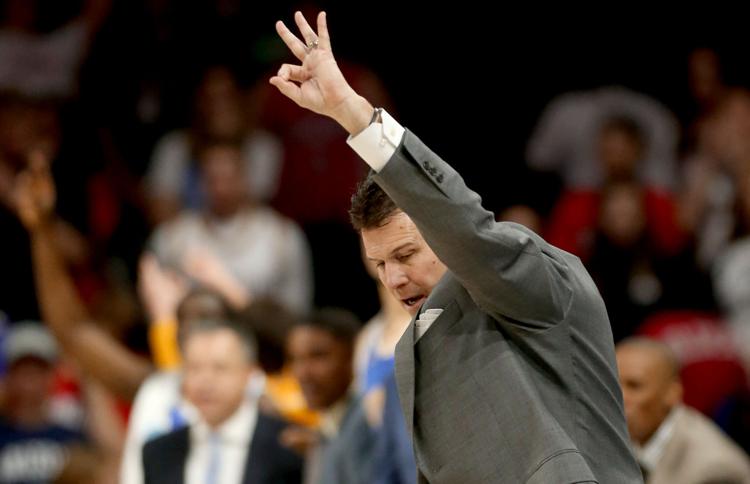 National rank: 6
Top commit: C Moses Brown, 7-0, 210, Jamaica, New York, five stars
SG Jules Bernard, 6-6, 190, Los Angeles, four stars
PF Shareef O'Neal, 6-9, 205, Santa Monica, California, four stars
SG David Singleton, 6-4, 180, Torrance, California, four stars
PG Tyger Campbell, 6-0, 165, La Porte, Indiana, four stars
C Kenneth Nwuba, 6-10, 240, Huntington, West Virginia, three stars
3. USC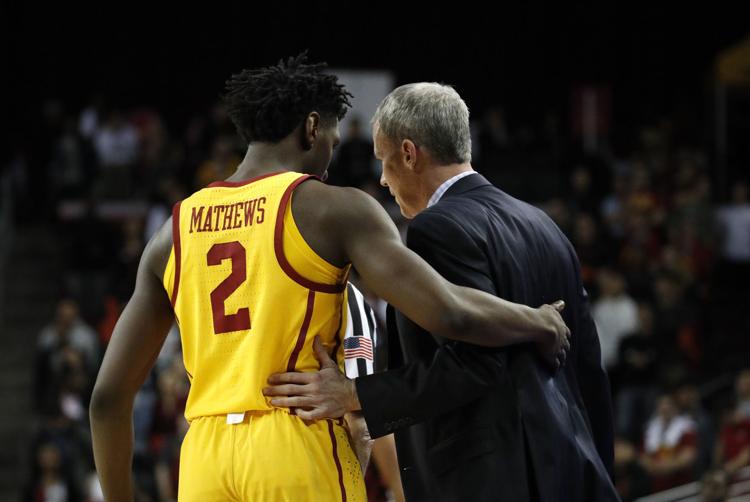 National rank: 16
Top commit: SG Kevin Porter, 6-5, 210, Seattle, four stars
PG Elijah Weaver, 6-4, 195, Brevard County, Florida, four stars
PF J'Raan Brooks, 6-8, 215, Seattle, four stars
4. Arizona State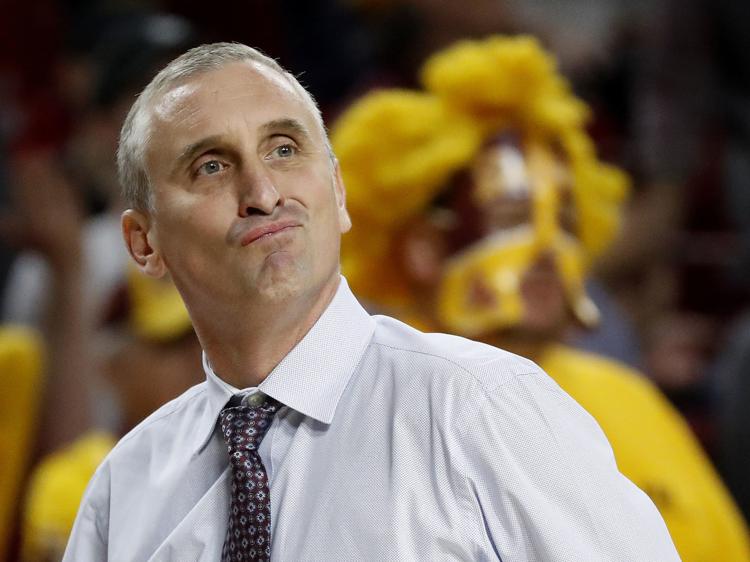 National rank: 19
Top commit: SG Luguentz Dort, 6-4, 200, Toronto, four stars
SG Elias Valtonen, 6-6, 195, Finland, four stars
SF Taeshon Cherry, 6-8, 210, El Cajon, California, four stars
5 (↑2). Stanford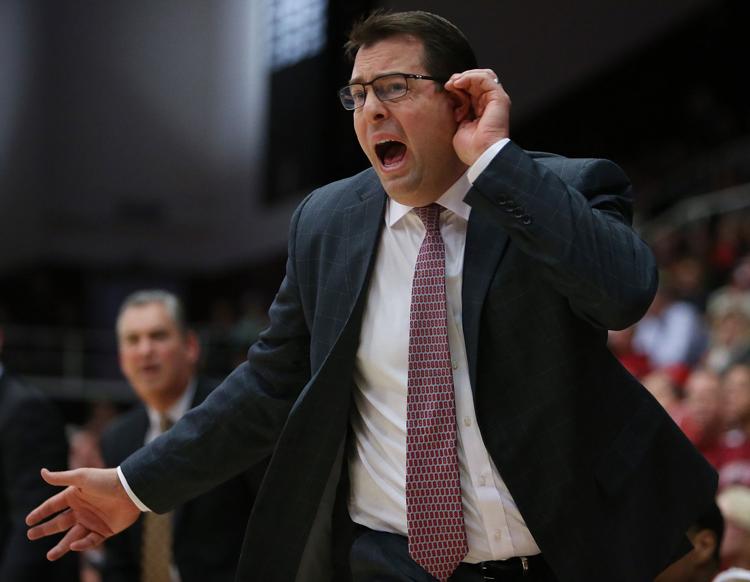 National rank: 31
Top commit: SG Cormac Ryan, 6-5, 175, Milton, Massachusetts, four stars
SG Bryce Wills, 6-5, 170, New Rochelle, New York, three stars
C Keenan Fitzmorris, 6-11, 190, New Hampton, New Hampshire, three stars
6 (↓1). Washington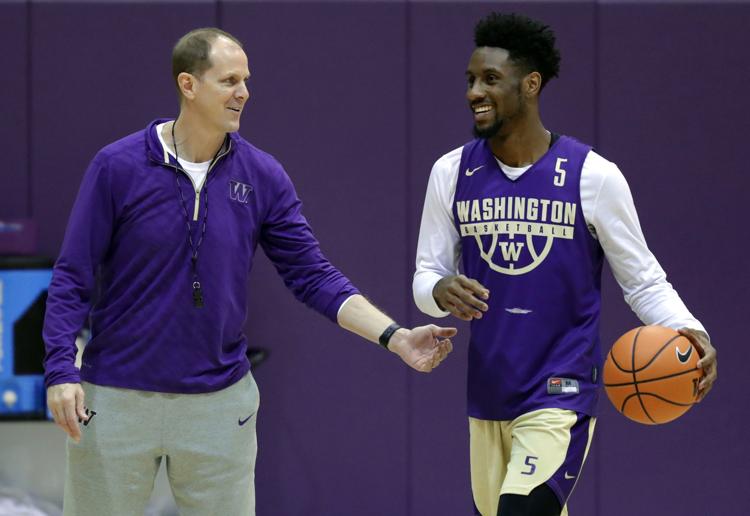 National rank: 33
Top commit: C Bryan Penn-Johnson, 7-0, 215, Mount Pleasant, Utah, four stars
SF Jamal Bey, 6-6, 200, Las Vegas, four stars
PG Elijah Hardy, 6-2, 170, Oakland, California, three stars
C Nate Roberts, 6-11, 220, Wolfeboro, New Hampshire, three stars
7 (↓1). California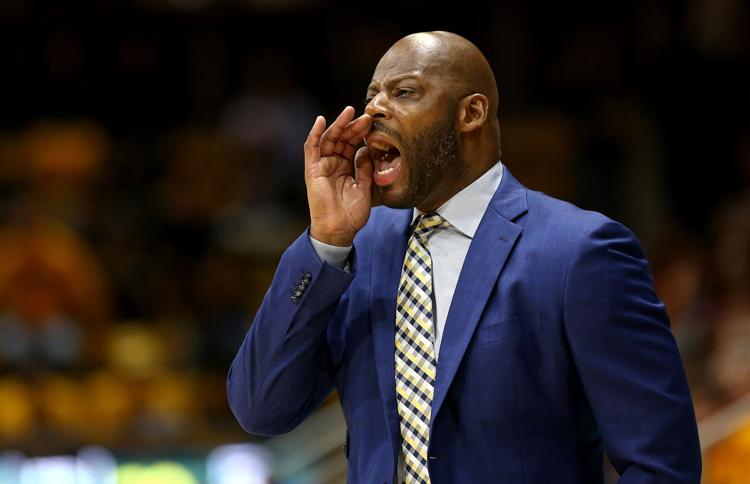 National rank: 35
Top commit: SF Matt Bradley, 6-4, 190, San Bernardino, California, four stars
SF Jacobi Gordon, 6-6, 205, Houston, four stars

PF Andre Kelly, 6-7, 235, Stockton, California, three stars

C Connor Vanover, 7-2, 210, Henderson, Nevada, three stars
8. Utah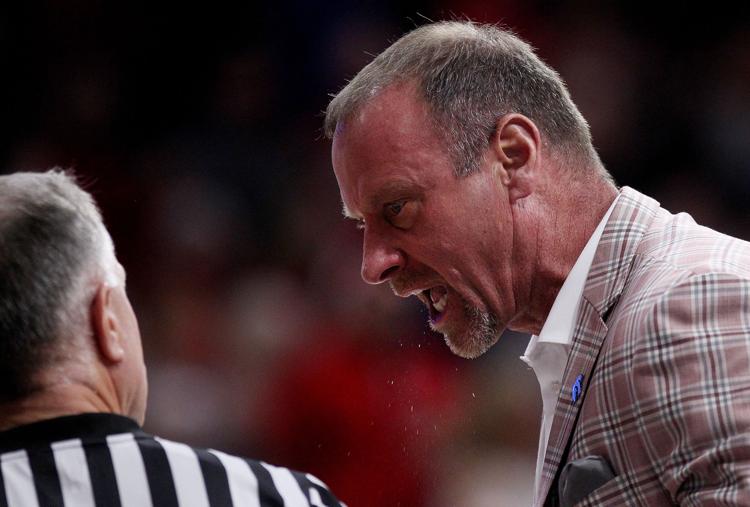 National rank: 43
Top commit: SF Timmy Allen, 6-6, 200, Mesa, four stars
PF Riley Battin, 6-9, 220, Oak Park, California, three stars
PF Lahat Thioune, 6-11, 205, Melbourne, Florida, three stars
PG Charles Jones, 6-2, 200, Rogerson, Idaho, three stars
SG Naseem Gaskin, 6-3, 170, Oakland, California, three stars
9 (↑2). Arizona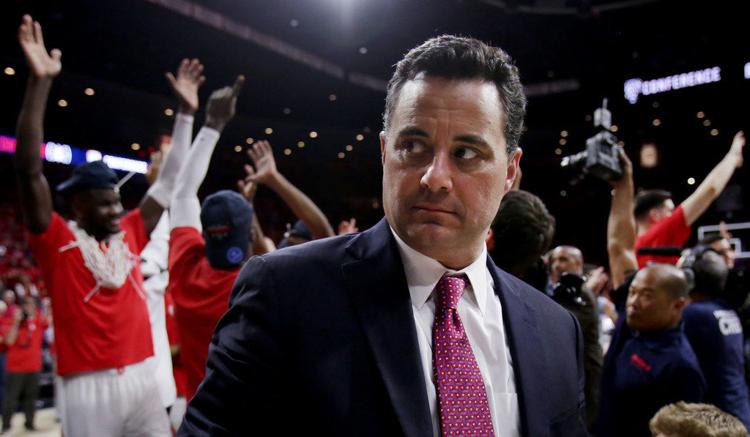 National rank: 47
Top commit: G Devonaire Doutrive, 6-5, 175, Van Nuys, California, four stars
SF Omar Thielemans, 6-7, 200, Ostend, Belgium, four stars
10. Colorado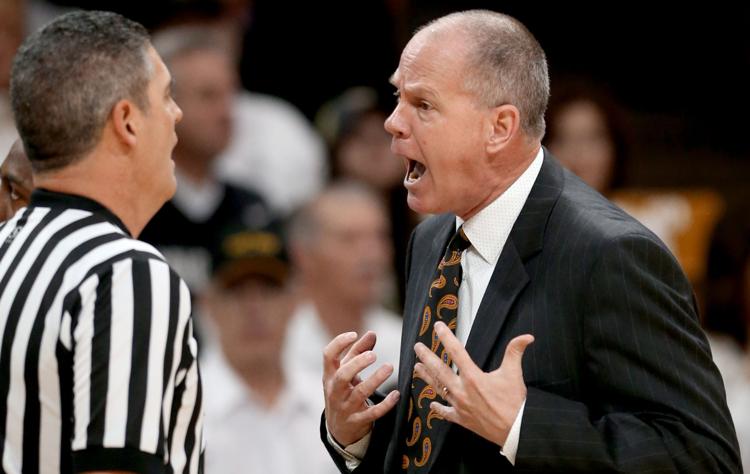 National rank: 78
Top commit: SG Daylen Kountz, 6-4, 170, Denver, three stars
SG Elijah Parquet, 6-4, 185, Westbrook, Texas, three stars
PF Jakub Dombek, 6-9, 205, Czech Republic, N/A
11 (↓2). Oregon State
National rank: 83
Top commit: C Jack Wilson, 6-11, 250, San Mateo, California, three stars
PF Warren Washington, 6-11, 210, San Marcos, California, three stars
PF Kylor Kelley, 7-1, 205, Eugene, Oregon, unranked
12. Washington State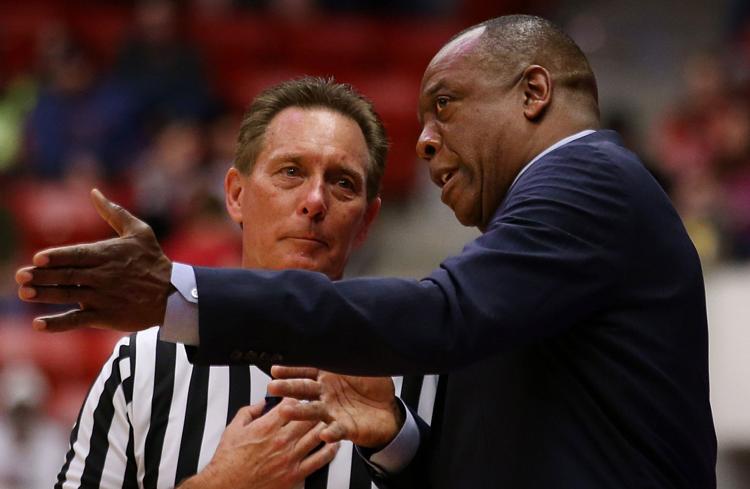 National rank: 133
Top commit: SF C.J. Elleby, 6-6, 180, Seattle, three stars
PF Isaiah Wade, 6-8, 220, Council Bluffs, Iowa, unranked
SF Alijaz Kunc, 6-8, 220, Sarasota, Florida, unranked