Deandre Ayton, Arizona Wildcats put on a show for Nassau school
Before Arizona takes on N.C. State on Wednesday in the Battle 4 Atlantis, the Wildcats took time to talk and hoop with local students. Here is a blog of the day's events.
Sequestered Cats visit Nassau students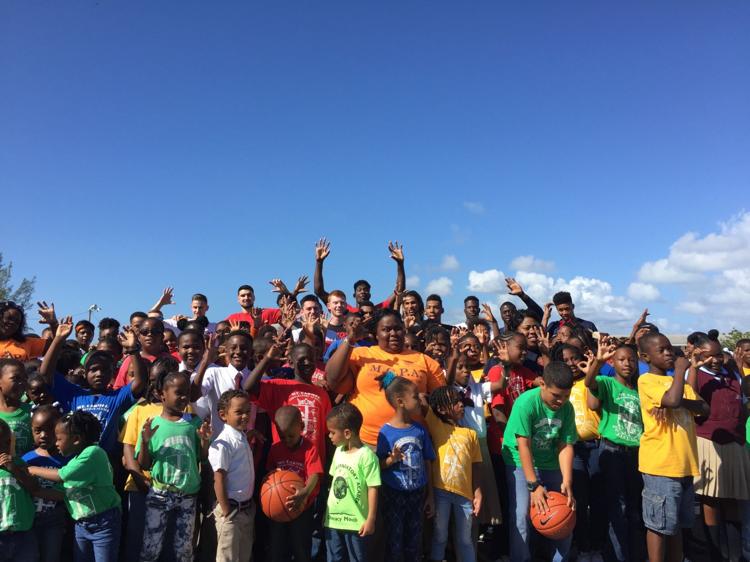 By Bruce Pascoe / Arizona Daily Star
NASSAU, Bahamas — Arizona and all the Battle 4 Atlantis teams are sequestered at the massive Atlantis Resort on Paradise Island, which is basically a Las Vegas-style playground with a tropical beach attached.
But before the Wildcats had a chance to hit the court at the resort's Imperial Ballroom on Tuesday, they took a 15-minute shuttle bus ride to the real Bahamas: At Mt. Carmel Preparatory Academy in a residential section of Nassau, they talked and played a little ball in front of uniformed students.
Deandre Ayton shows off for some hometown youth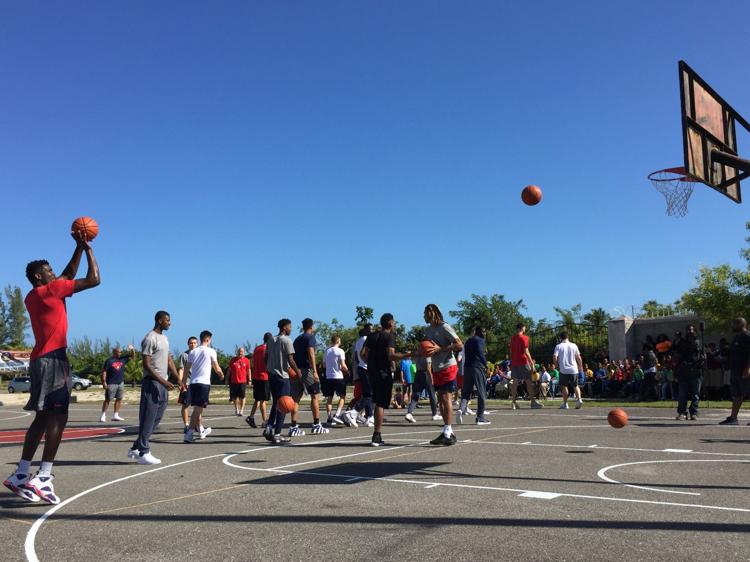 Ayton gets the students of Mt. Carmel Preparatory Academy fired up with a dunk at their Nassau school. Ayton threw down a monstrous slam before celebrating with some high fives.
Ayton takes part in Q&A with students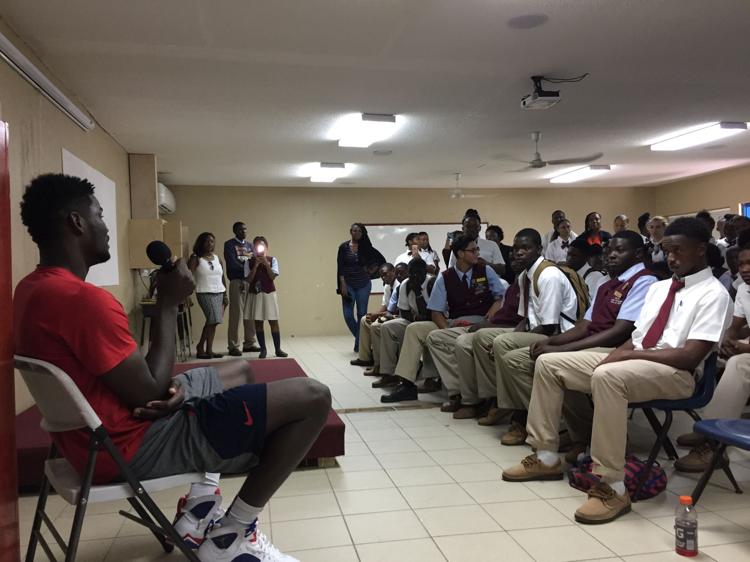 It was a good time for both sides. The children screamed while watching local hero Deandre Ayton dunk on their outdoor court, they listened to UA coach Sean Miller preach about academics, and the older ones took part in a question-and-answer session with Ayton inside a classroom.
"We had a chance to do some fun stuff and play basketball with them and really make their day — which was really enjoyable for us," guard Allonzo Trier said. "And Deandre, we're excited for him being able to come back home and be around so many family and friends and so many supporters that he brings for the Arizona program. It's really exciting for him and we're excited for this tournament."
'Sometimes it doesn't feel real'
Ayton spoke softly but confidently, as always, during his Q&A. One student asked if he was a "one-and-done" and Ayton answered with his typical response.
"That's the plan," he said.
Ayton was also asked what shoe size he wears (18), how long his wingspan is (7-foot-6) and the faculty moderator asked him how he felt about sitting down addressing students — when he had been in a similar position years before (Ayton later said he once listened to Klay Thompson speak years ago).
Ayton paused to reflect on that one.
"This is ... sometimes it doesn't feel real," he said. "I was in this seat listening to someone else. I'm sitting here. It's really crazy. I still don't believe it. I would say it's just a sacrifice and always put God first. That's about it. You know what I mean?"
With that, the students broke into applause and Ayton headed out the door to take more photos and hop back on that bus with his teammates.
Recovering Rawle Alkins joins team in Nassau
Not this week and Miller said he wasn't sure when. But he is here in Nassau. https://t.co/5zrTkDKjZP

— Bruce Pascoe (@BrucePascoe) November 21, 2017
Rawle Alkins accompanied the Wildcats to the Bahamas but Miller said he won't play this week and that he's not sure when Alkins will return.
Alkins was estimated to miss between 8-12 weeks at the time of his Sept. 27 surgery to repair a broken foot suffered a day earlier. Wednesday is exactly the eight-week mark from the surgery.
All-Wildcat championship looms large in Atlantis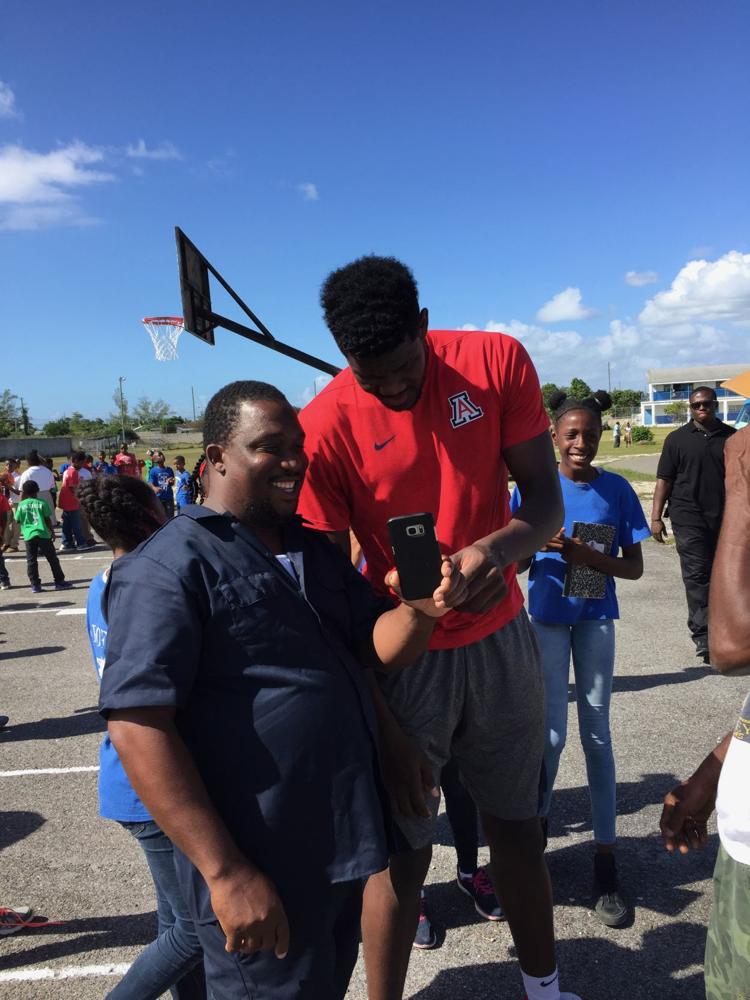 Arizona fans aren't the only ones anticipating a possible showdown with Villanova in the championship game on Friday. 
So are Villanova fans... and it's not been easy for coach Jay Wright.
"It's a challenge when you hear about playing Arizona," Wright said. "There's no guarantee you're going to get there. You could lose in either one of the two games (before Friday) and if you lose it doesn't mean you're not a good team. This is a great field."
Villanova will open with Western Kentucky on Wednesday at 12:30 p.m. and with a win would play either Purdue or Tennessee on Thursday.