Scouting report: No. 18 Arizona Wildcats vs. Connecticut Huskies
The UConn Huskies are in town as Arizona is riding a six-game win streak and looking to roll into a colossal showdown with Arizona State on a high note. Here's what you need to know ahead of the Wildcats' last nonconference game of the year.
By Bruce Pascoe / Arizona Daily Star
Game info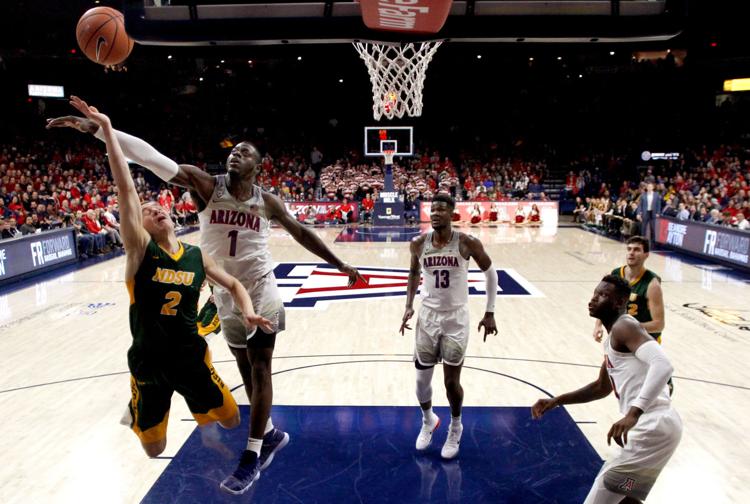 Matchup: Connecticut (7-3) at No. 23 Arizona (9-3)
Where: McKale Center
When: 7 p.m.
Watch: ESPN2
Listen: 1290-AM, 107.5-FM
Probable starters: Arizona

Probable starters: UConn

How they match up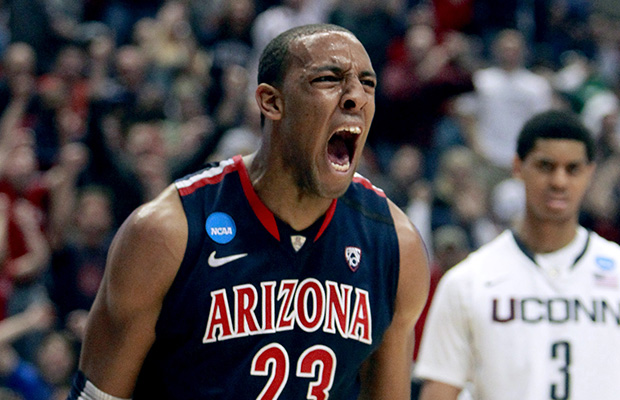 The series
Arizona has never beaten UConn in five tries, the last an Elite Eight game in the 2011 NCAA Tournament, when the Huskies won 65-63 in Anaheim, Calif., en route to their third of four national championships. UA star Derrick Williams played just seven minutes in the first half because of foul trouble while Williams and Jamelle Horne both missed 3-pointers in the final seconds. UConn has also beaten Arizona in Chicago (1999-2000), Storrs, Conn. (2000-01), McKale Center (2001-02) and in the semifinals of the Maui Invitational (2005-06).
UConn overview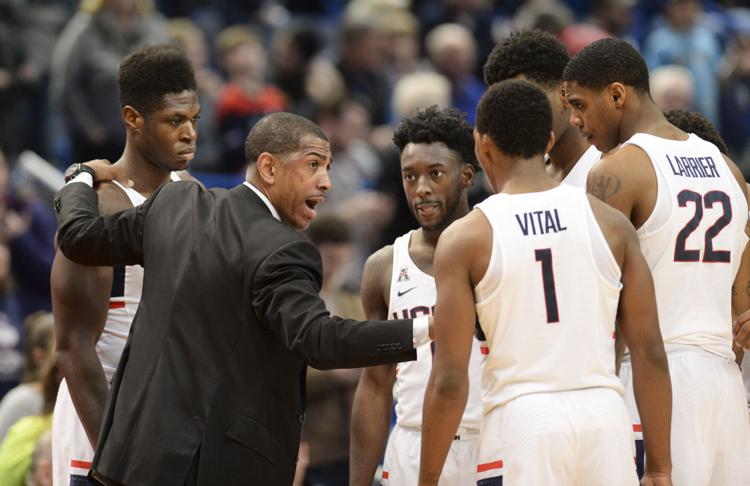 The proud Huskies program fell to its knees last season with its first losing record (16-17) since 1986-87, the first season of Jim Calhoun's legendary tenure in Storrs.
Coach Kevin Ollie, a former player under Calhoun who spent 13 years in the NBA, coached UConn to the 2014 NCAA title but needed to overhaul the program somewhat last spring. Three players transferred out and Ollie replaced longtime associate head coach Glen Miller with Raphael Chillious, the former Washington assistant who hit the job market last spring when Lorenzo Romar was fired. They've also been largely without highly touted guard Alterique Gilbert because of shoulder issues.
The Huskies are above-average defensively and a mediocre rebounding team without anyone taller than 6-9, 280-pound Eric Cobb. UConn isn't a great shooting team, hitting just 31.2 percent from 3-point range and 40.7 percent overall. While guard Jalen Adams leads the team in scoring, assists and steals, forward Terry Larrier is the team's top 3-point shooter and rebounder. Eight different players have started at least three games.
He said it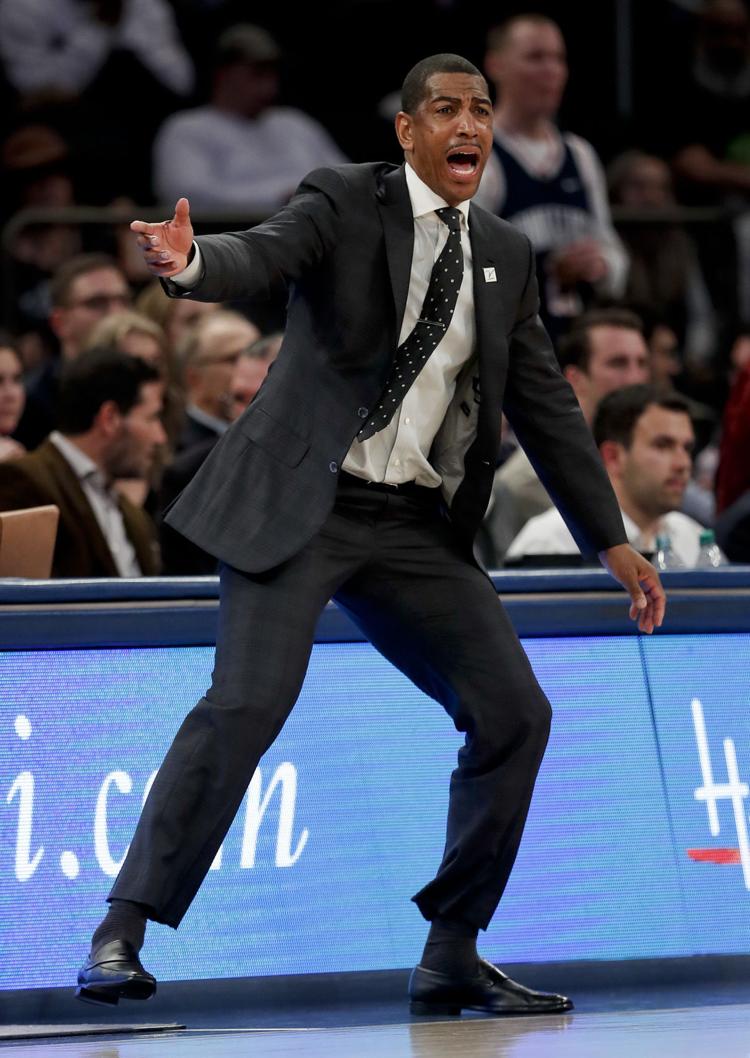 "It's gonna take our whole team (to guard Deandre Ayton), not just one person. We gotta limit his catches, play good one-on-one defense … he's a great talent so he's gonna get his shots. But can we make every position for him hard, can we do our work early? That's kind of the mindset we want to have and not give him the easy baskets." – UConn coach Kevin Ollie
Key player: Jalen Adams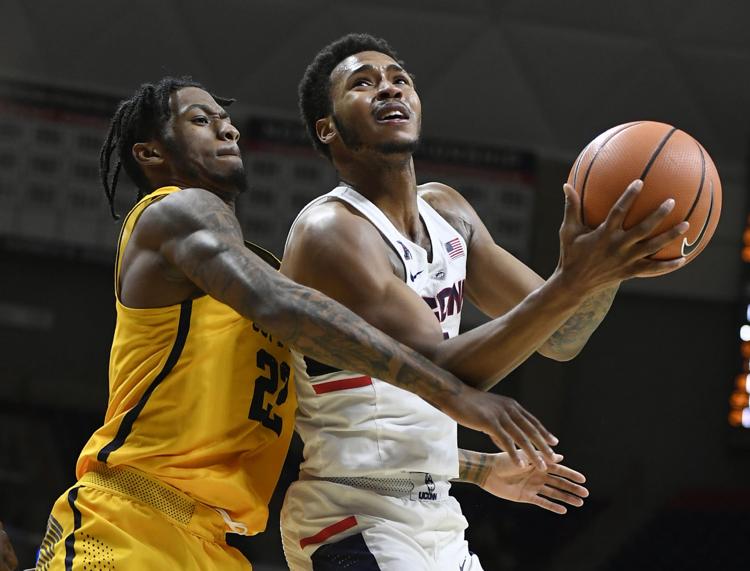 A first-team all-AAC pick last season, Adams rarely takes a rest in producing all over the court for the Huskies. He can get to the basket to score or pass, leads the Huskies in assists, is a strong defender … and averages 38 minutes a game.
Key player: Dylan Smith
The sophomore transfer from UNC Asheville has been in and out of the UA rotation so far, but played well in 17 minutes against North Dakota State on Monday. Good shooting and defense will keep him in it as the Wildcats head toward Pac-12 play.
One-on-fun
Deandre Ayton says it's "paradise" whenever he gets defenders in iso situations on the block. pic.twitter.com/AdRT2J94wn

— The Wildcaster (@TheWildcaster) December 19, 2017
Deandre Ayton isn't the overly talkative sort, but when he does speak he's often insightful, honest and funny.
This was his response when asked, after UA beat North Dakota State on Monday, how he feels when he sees only one defender guarding him:
"Oh. Paradise," Ayton said, pausing to a chorus of laughter. "I mean, I really don't see the one defender that's on me. I look at the help defense a lot. But, yeah, that's paradise."
Zip in, zip out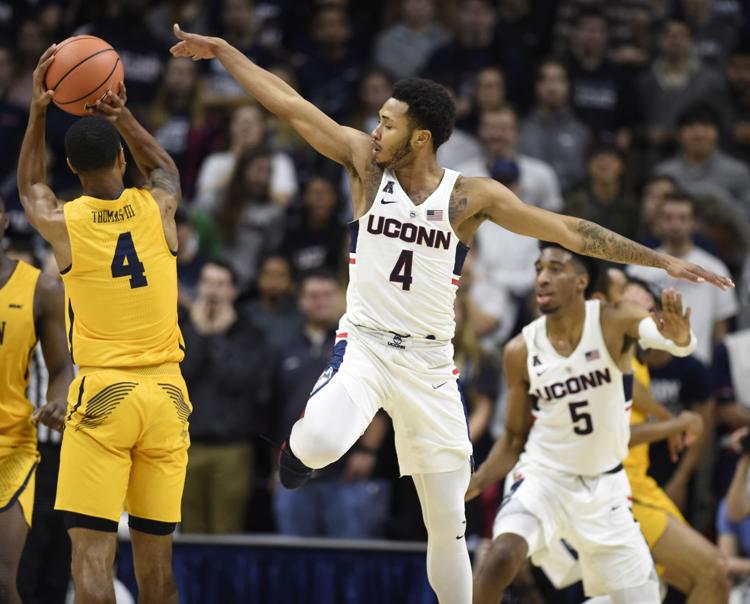 Connecticut guard Jalen Adams missed the Huskies' first game of the season for a reason you don't hear of every day: He was charged with misdemeanor evading responsibility when he left the scene of a scooter crash after he and three others were racing scooters on a campus street.
The misdemeanor was reduced to an infraction for failing to drive in the proper lane, for which Adams paid a $50 fee, after it was determined his involvement in the crash did not warrant the charge, according to the Hartford Courant.
Huskies of a different breed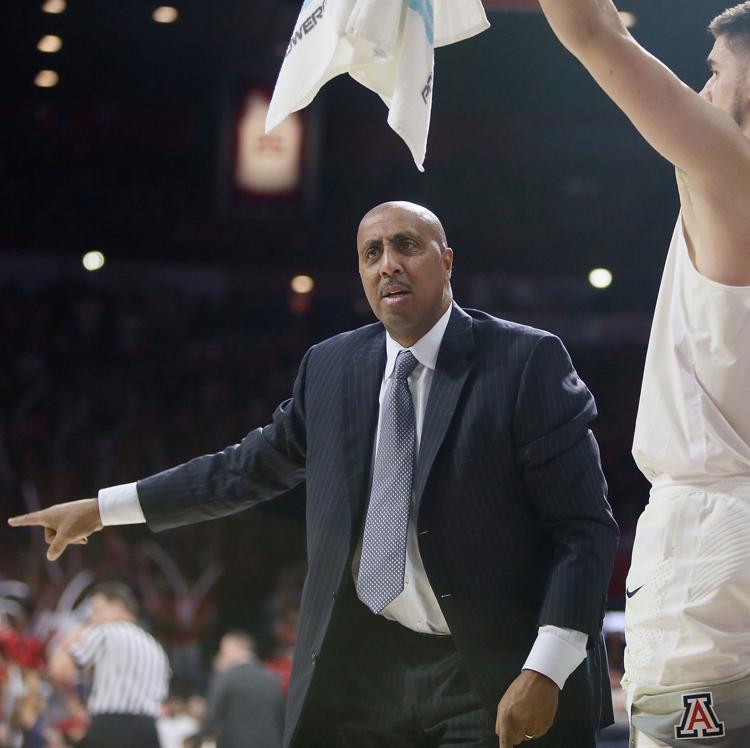 UConn assistant coach Raphael Chillious will face his longtime former boss, UA associate head coach Lorenzo Romar, on Thursday.
Chillious twice worked under Romar at Washington, for a total of seven seasons, but left for UConn last spring after the Huskies fired Romar, who then became UA's associate head coach.
Chillious was credited for helping U-Dub land Maryland guard Markelle Fultz over Arizona and Louisville, and Fultz left the Huskies after one season to become the No. 1 NBA Pick last June.
Ex-Pima player returns

Considering how winding Kwintin Williams' basketball and personal journey has been so far, maybe it's no surprise that the former Pima College forward from Alaska will return to Tucson wearing a UConn jersey Thursday.
Williams, a 6-7 sophomore out of Anchorage, attended prep school in Phoenix and then played in 2015-16 at Pima, where he averaged 18.0 points and 8.3 rebounds in 22 games. Williams sat out last season at Arizona Western to focus on academics, eventually choosing the Huskies over Washington State and several mid-major schools.
While Williams has only played in three games with the Huskies, he has upside in the form of a 44-inch vertical leap.
"It's a very different level of play," Williams said. "I have a lot to catch up on. We have a really complex offense so I'm still working on it. I'm trying to fit in the system."
Numbers game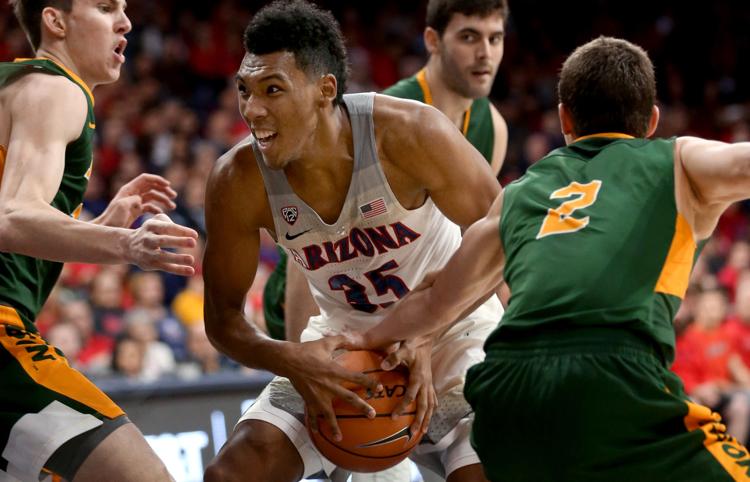 0
True road games UConn has played so far this season, with six at home and four at neutral sites.
8
UConn wins in nine all-time games played in the state of Arizona, including NCAA West regional semifinal and final wins in 1999, 2004 and 2009.
12
Days since UConn last played because of a break for final exams; the Huskies beat Coppin State 72-59 on Dec. 9 at Storrs, Conn.
46
Straight wins for the UA in non-conference home games.
31
Points Allonzo Trier needs to hit the 1,000-point mark at Arizona; only four Wildcats (Coniel Norman, Bob Elliott, Joe Skaisgir and Derrick Williams) hit the 1,000 point mark in fewer than the 58 games Trier has played so far.