Scouting report: No. 18 Arizona Wildcats vs. North Dakota State
Winners of five consecutive games, the Arizona Wildcats look play their second game in three nights. This time, it's at home against the North Dakota State Bison. 
By Bruce Pascoe / Arizona Daily Star
Game info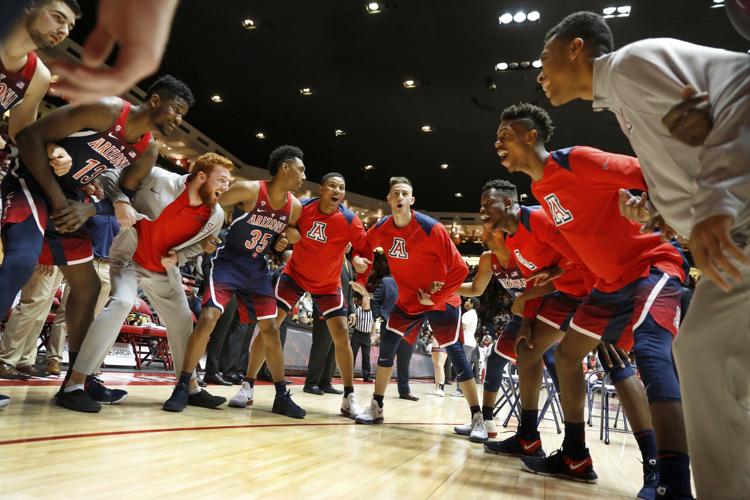 Matchup: North Dakota State (5-5) at No. 23 Arizona (8-3) 
Where: McKale Center
Time: 7 p.m.
Watch: Pac-12 Networks
Listen: 1290-AM, 107.5-FM
Projected starters: Arizona
Projected starters: North Dakota State

How they match up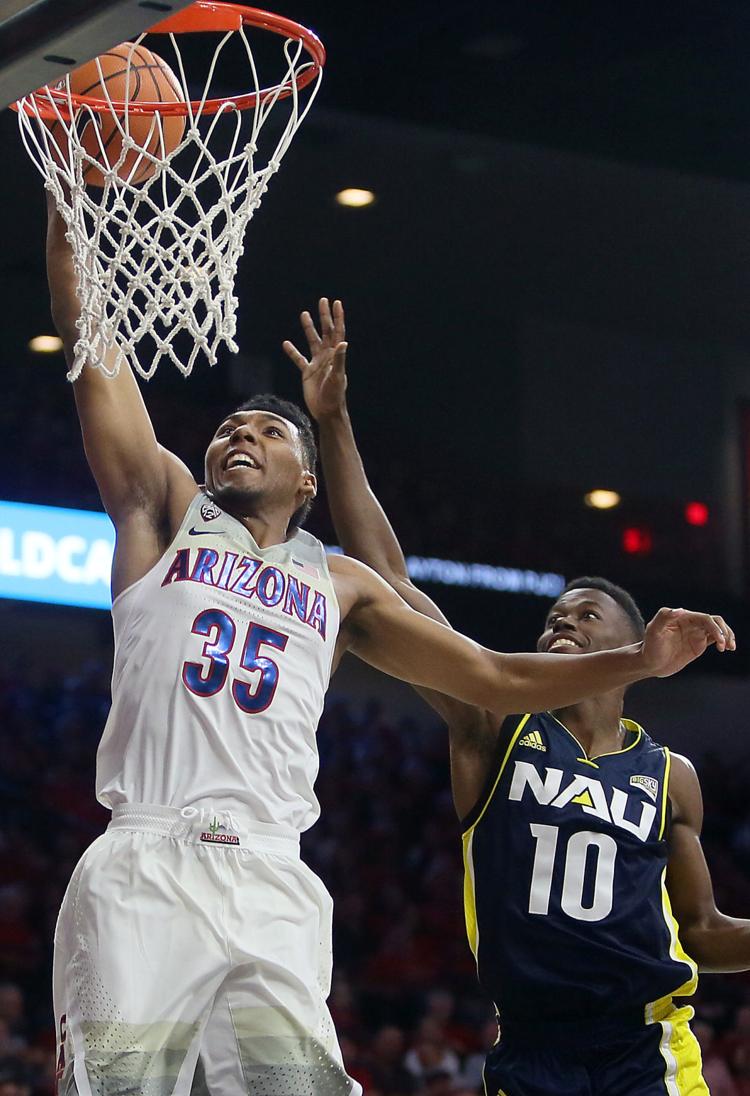 The series: Arizona and North Dakota State have never met in basketball, though there is a football game scheduled between the two at Arizona Stadium in 2022.
North Dakota State overview: The Bison fit the exact profile of the teams Arizona likes to invite to McKale Center for one-time guarantee games. An annual contender in the Summit Conference, NDSU puts up a respectable RPI in the 75-125 range nearly every season while playing a difficult non-conference schedule.
It also should contrast dramatically from New Mexico, Arizona's last opponent, because of a slower tempo, less reliance on 3-point shooting and a defense that — somewhat like UA's — does not gamble for steals as much as it fills gaps and tries to play solid position defense. NDSU has been running a slower than average tempo in part because of who they've played, have a relatively inefficient offense (101.5 points per 100 possessions) and are a weak offensive rebounding team, grabbing the ball only 20.7 percent of the time off their missed shots. But they're holding opponents to a collective 41.6 field-goal percentage.
NDSU is versatile but small, starting a lineup with only one player taller than 6-6. The multi-dimensional Paul Miller starts at point guard but will move to shooting guard when redshirt freshman Cameron Hunter comes off the bench. Shooting guard Jared Samuelson is the Bison's biggest 3-point threat while Miller finds his way to the free-throw line three times a game on average. Starting center Spencer Eliason averages only 3.4 rebounds a game.
Key player: Paul Miller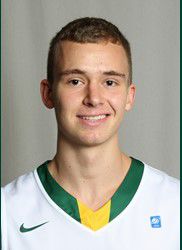 The Bison lean on its all-Summit first-teamer to do a little bit of everything, and it's easy to see why. Miller has scored 1,274 career points, and this season, he's the team's leader in scoring, assists and rebounding, as well as the most prolific 3-point shooter.
Key player: Emmanuel Akot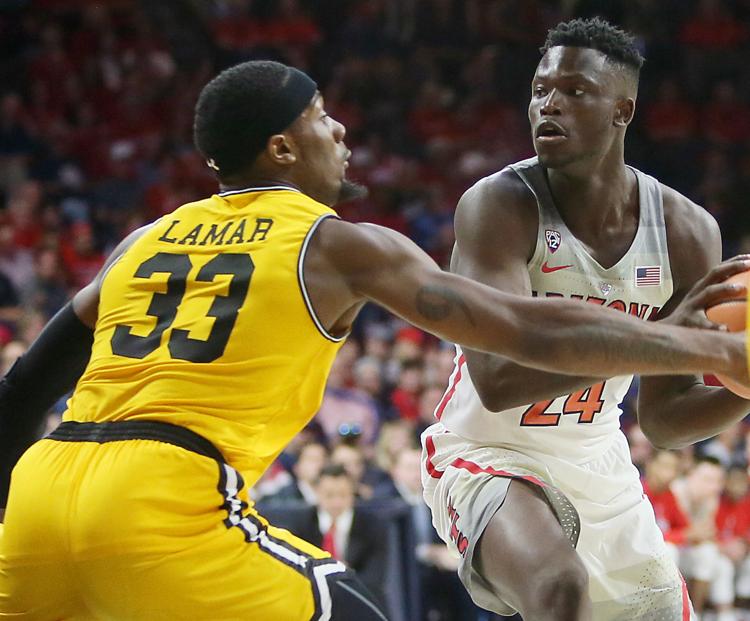 Time is running out for the gifted freshman, once anointed UA's potential defensive stopper by Sean Miler, to make a bid to be that — or just to be part of the Wildcats' playing rotation. Miller usually solidifies his rotation by the start of Pac-12 play and Akot is coming off two DNPs, in part because of knee tendinitis.
Barcello iffy
UA freshman Alex Barcello's status is officially up in the air for Monday's game, but Arizona coach Sean Miller didn't appear in any rush to put him back on the floor. Miller said Barcello's sprained left ankle "got progressively worse" after he initially hurt it during a practice after UA's Dec. 5 game with Texas A&M, and then tried to play on it during the Dec. 9 game with Alabama.
"We're gonna get him back soon," Miller said. "He had an ankle situation and looking at him in the Alabama game, as we led up to that, you could tell something was really bothering him. We decided to shut him down and get his health back."
Money well spent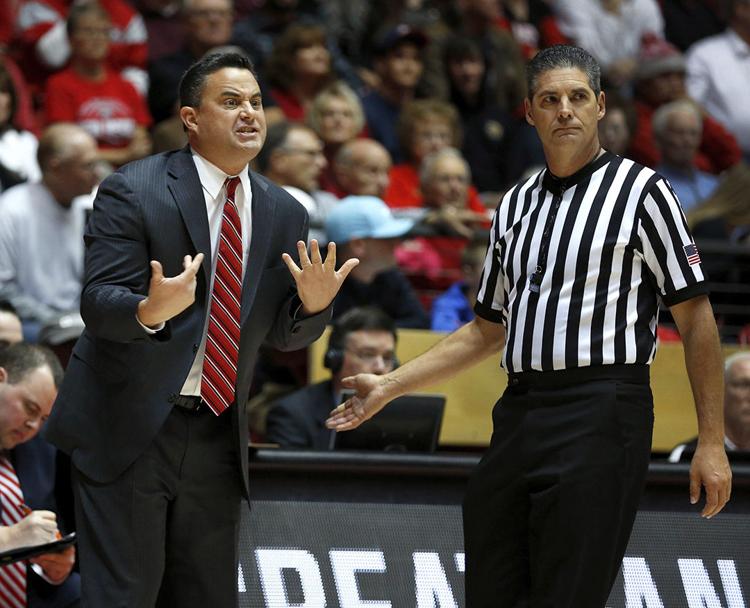 The Wildcats have almost always flown charter for away games in the Sean Miller era, but they may never have received as much value as they did Saturday night.
For the cost of a short 50-minute charter from Albuquerque to Tucson — a routing that is not served by any commercial nonstop flights — the Wildcats were able to exit The Pit about an hour after their game ended at 8 p.m. and pull into McKale Center just before 11 p.m.
The quick return allowed the Wildcats to more easily be able to host North Dakota State on Monday, a game they wanted to cram in this week instead of playing last week at the end of the fall semester.
"We tried to give our guys a lot more space during finals week and I think they really took advantage of it," Miller said. "It's tough to play games during that week so we had to sneak one more game in unless we wanted to play it after Christmas and this was what it is.
"It's almost like playing at Utah and then Colorado where in between games you fly. It's a great preparation for the Pac-12."
Road warriors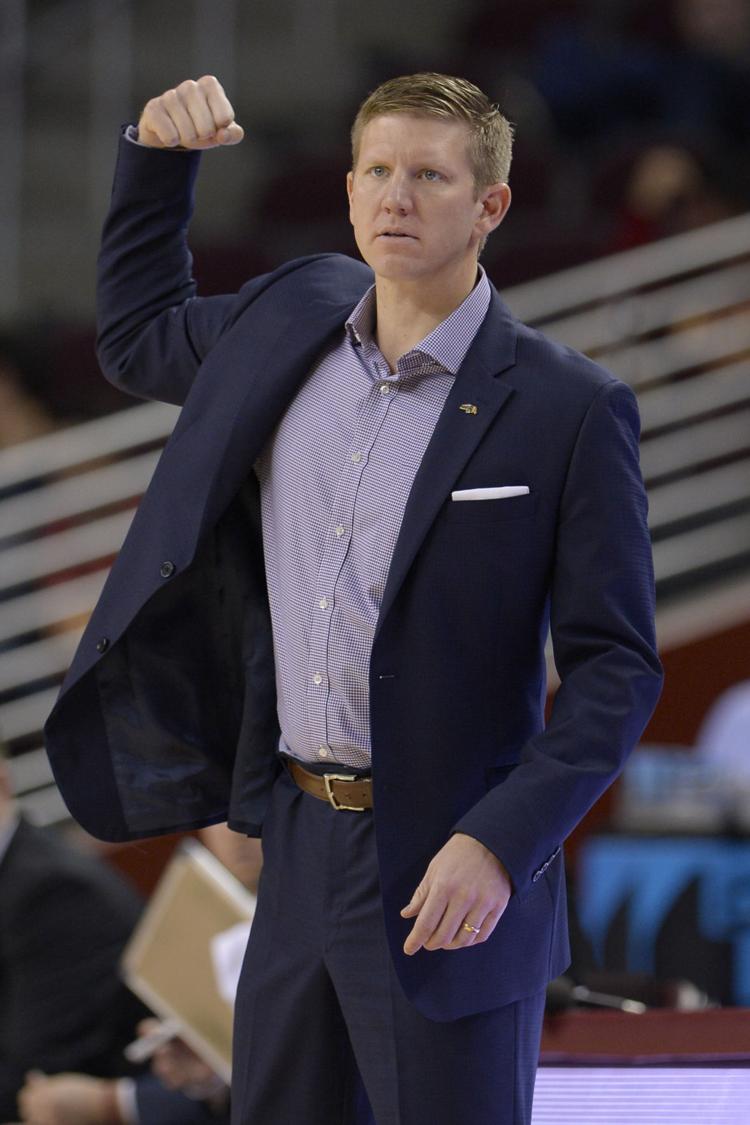 North Dakota State, meanwhile, knows the true meaning of the words "road trip."
While playing Stephen F. Austin and Mississippi State last month, the Bison stayed in four different hotels over four straight nights. Here's how that played out, according to team spokesman Wes Offerman:
On the first day, they flew from Fargo to Dallas, took a three-plus hour bus ride to Nacogdoches and spent the night. On day two, they played Stephen F. Austin, then bused almost another three hours after the game to Ruston, La., to break up the long trip to Starkville, Miss.
They needed another four-hour ride to reach Starkville on day three, then stayed there and played the Bulldogs on the fourth day.
After that game, they then bused three hours to Memphis, stayed overnight and flew home to Fargo the next day.
"It's not just about playing games," NDSU coach David Richman said. "It's about whether you can get them, and where they are."
The Bison have it comparatively easy this week. They flew into Tucson from Fargo, will stay here after Monday's game and on Tuesday they'll bus to El Paso before playing a pair of games in the Sun Bowl Invitational on Thursday and Friday.
Patience needed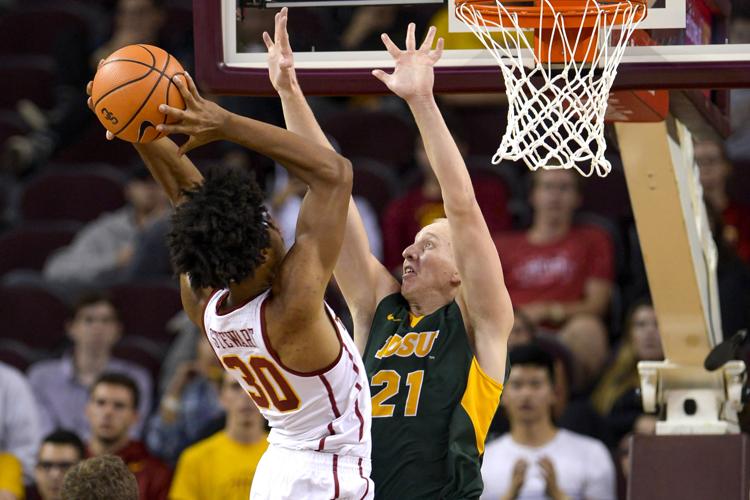 This is actually the Bison's second trip out West already this season, and Richman says his team has grown since the first.
NDSU opened the season at UC Santa Barbara, where Richman said it wasn't sure what to expect because Joe Pasternack took over the Gauchos after leaving UA as associate head coach last spring. UCSB won 85-66.
NDSU then went to USC, losing just 75-65 to the well-regarded Trojans, then returned home to open with Missouri State and won by 3. They are 5-3 since their California swing.
"The kids responded and we were able to get that win," Richman said of playing Missouri State, which later beat NDSU in Fargo. "I definitely think we're a work in progress because we're playing a redshirt freshman, a first-year JC kid, and a true freshman — but also a couple of seniors. So we're blending those two classes together.
"We've got some good kids but we've played a brutal non-conference schedule and this (playing Arizona) is part of that."
Numbers game
9
Arizona's wins in 11 games under Sean Miller played on Monday, the least-frequent day of the week the Wildcats play on.
14.2
Free throws North Dakota State takes per game, the ninth-lowest average in Division I.
43
Summit League wins for North Dakota State over the past four seasons, the most in that conference.
64.6
Richman's winning percentage in three-plus seasons with the Bison, the second-best mark by an NDSU coach since the 1920s.