Watch: 7 best things Arizona Wildcats said after routing Chico State
Justin Spears / Arizona Daily Star
The fun begins: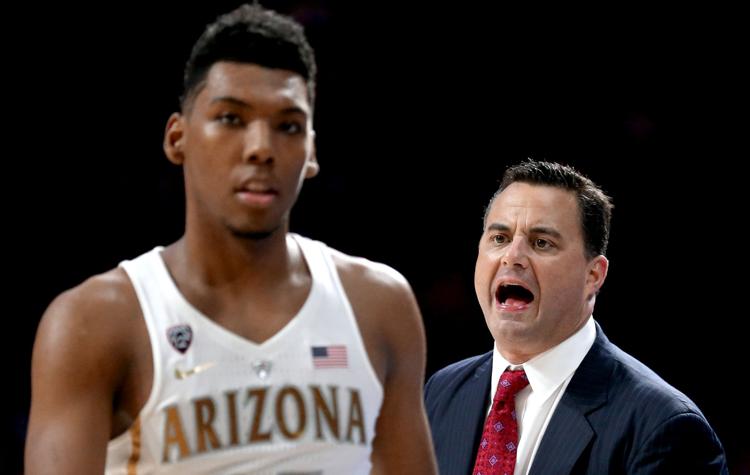 The last two "games" for the Arizona Wildcats were essentially scrimmages. Win or lose, the Cats remain 0-0. 
Arizona finished its final exhibition game of the season Sunday with a 91-53 win over Chico State, but did so without another rotational player. 
Freshman wing Brandon Randolph was held out with a concussion, the third Wildcat to miss action with a injury this season. Head coach Sean Miller said the primary focus is waiting for the symptoms to clear so the timetable is murky for Randolph's return.
Senior point guard Parker Jackson-Cartwright returned to the starting lineup after missing the first exhibition game with an ankle injury. Jackson-Cartwright scored 14 points on 4 of 4 shooting and recorded four assists with two turnovers.
Jackson-Cartwright, Allonzo Trier and Deandre Ayton combined for 57 points in Arizona's win. Trier and Jackson-Cartwright also led the team in assists, each having eight while Ayton posted a game-high 11 rebounds. 
Miller, Trier and Ayton spoke with the media Sunday, here's what they had to say: