Arizona Wildcats hot sheet: On Jalen Harris' tribute, Bryce Wolma's big day and an El Paso homecoming
Wildcats have more questions than answers entering final nonconference game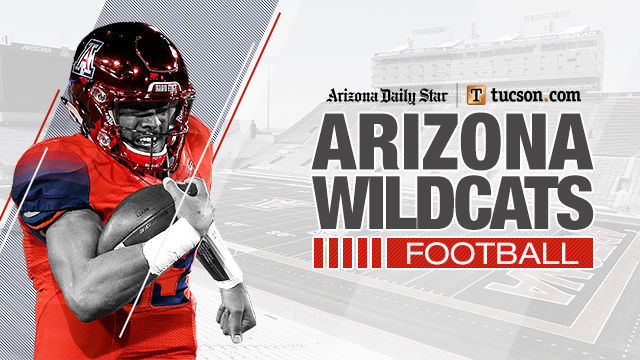 The Arizona Wildcats will try to wrap up conference play with a win Friday, when they take on UTEP in El Paso. Here's a look at what Star reporters Michael Lev and Zack Rosenblatt are talking about as the team travels east. 
Like father, like son: Arizona's Jalen Harris to don father's No. 49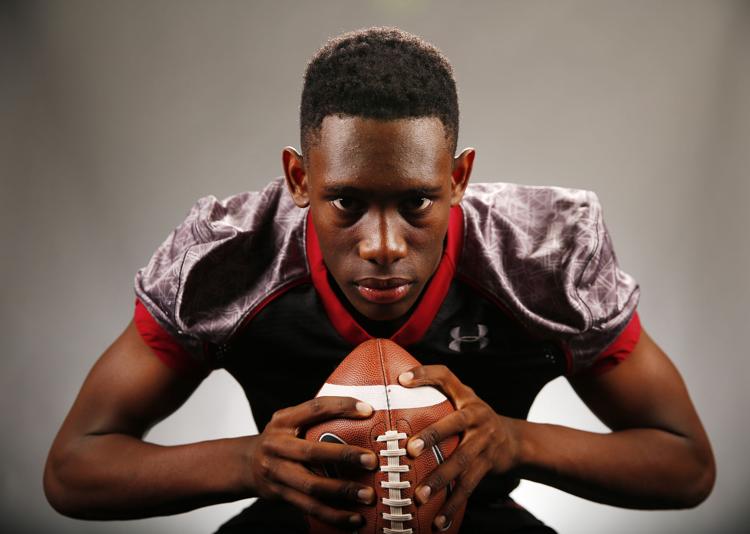 If you experienced déjà vu during the Arizona Wildcats' game against Houston last week, you weren't alone.
Imagine what Cha-Ron Harris was feeling.
Her son, freshman Jalen Harris, wore a new number against the Cougars – the same No. 49 that his father, Sean, donned as a Wildcat.
Cha-Ron, who played basketball for Arizona in the mid-1990s, reacted giddily to the news. Sean, a star linebacker for the Desert Swarm-era Wildcats, framed it as a challenge for his oldest son.
"He was happy for me," Jalen Harris said. "But he was like, 'You'll never be as good as me.' That always makes me want to be better than him. He said, 'The best guy already wore that number.'"
Jalen Harris laughed as he told that story. He explained earlier this summer that Sean always has pushed him and younger brother Jason, a big-time two-sport prospect at Gilbert Higley High, to be the best versions of themselves.
"He always told us we had to compete," Jalen Harris said. "We learned to have a good work ethic through him. Sometimes we wouldn't want to work out; he'd make us work out. Now I'm happy he taught me that. Now I can do it myself. I know I gotta push through it and get better."
Although he isn't as big and strong as he needs to — the 6-foot-4-inch Harris reported to Arizona at 205 pounds and was up to 215 on the eve of the season — the freshman from Mesa Desert Ridge has worked his way into the rotation. He has come off the bench at the "Stud" position and has four tackles in two games.
Harris started out wearing No. 52. But when special-teams coordinator Brian Knorr wanted to give him a look on the wing of the field-goal team, Harris needed to have an eligible receiver's number.
"At first, I wasn't really thinking about it," Harris said. "It was just, whatever number I get. Then Coach Knorr asked me, 'What number was your dad?' I told him 49. He's like, 'Do you want that number?' I said, 'Of course, why wouldn't I?'"
Cornerback Lee Pitts had been wearing 49 and agreed to surrender it.
Now the real work begins for Harris — not only living up to his father's name, but his number.
Jalen acknowledges that Sean was a "great player" at Arizona, an All-American and a third-round draft pick. Jalen is striving to be "greater." It starts with heeding his father's advice, which Jalen summarized as follows:
"I'm competing against not just my teammates but everybody in the whole country. I gotta make sure I do the extra work. That's what separates you from everybody else."
Freshman Bryce Wolma puts together the tight end performance UA fans had been waiting for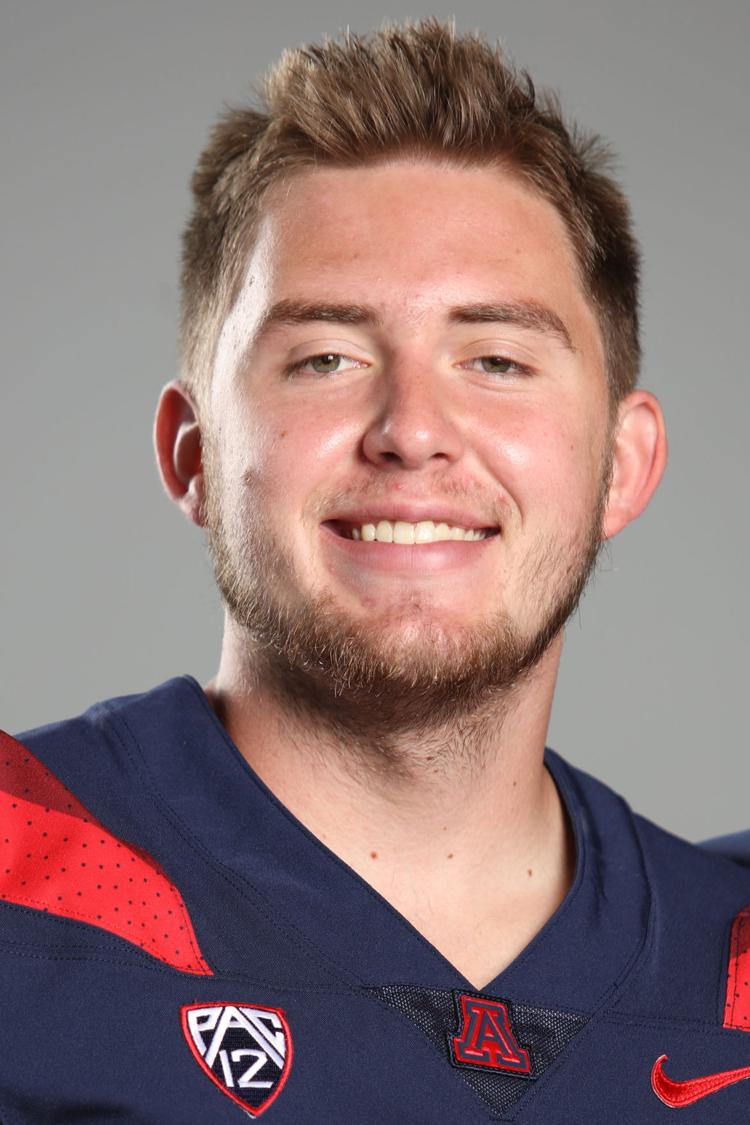 The Arizona Wildcats gave out Rob Gronkowski bobbleheads in Week 1. In Week 2, they honored him again. 
Freshman Bryce Wolma started in place of an injured Trevor Wood in Saturday's game against Houston, and finished with five catches for 38 yards. The game marked the first time a UA tight end caught five passes or more in a game since Gronkowski owned Arizona State at the end of the 2008 season.
"It felt amazing," Wolma said. "I mean, just going out there and first of all, just being able to start and getting into that role was really cool. I was a little nervous at the start but once I started getting in the groove of things it felt good. I got five catches, I'd say I had a pretty good day."
Gronkowski finished his UA career with 75 catches for 1,197 yards and 16 touchdowns in 22 games.  In the 104 games after that, and before Wolma's performance Saturday, UA tight ends caught just 44 passes for 417 yards and four scores.  (Terrence Miller played a tight end-receiver hybrid role in 2013 and finished with 40 catches, but we're leaving him out of this discussion.)
UA coach Rich Rodriguez has insisted the Wildcats would throw to the tight ends more, but it hadn't materialized until last week. The Wildcats seem likely to use Wood and Wolma more this year, and could dedicate themselves to a more tight end-friendly offense going forward. Earlier this week, Arizona secured a verbal commitment from 2018 tight end Jake Peterson. 
It was fitting that Wolma was the one to change the course. 
The 6-foot-3-inch, 239-pound Wolma is from Saline, Michigan. In middle school, he played football with Rhett Rodriguez, the UA quarterback and Wildcats coach Rich Rodriguez's son. They became best friends while Rich Rodriguez coached at Michigan, and stayed in touch even after the coach and his son moved away.
Now, Rhett Rodriguez and Wolma are teammates — and roommates. 
Wolma initially committed to play at Northwestern before flipping to Arizona a few days later.
Rich Rodriguez called that "temporary insanity on his part," he said with a smile. "But Rhett got on him when he committed to another school … I'm glad he turned to us."
Added Wolma: "They gave me some crap, but I'm glad I ended up where I am. This is home."
Ex-Miner Walker excited to face former team as a Wildcat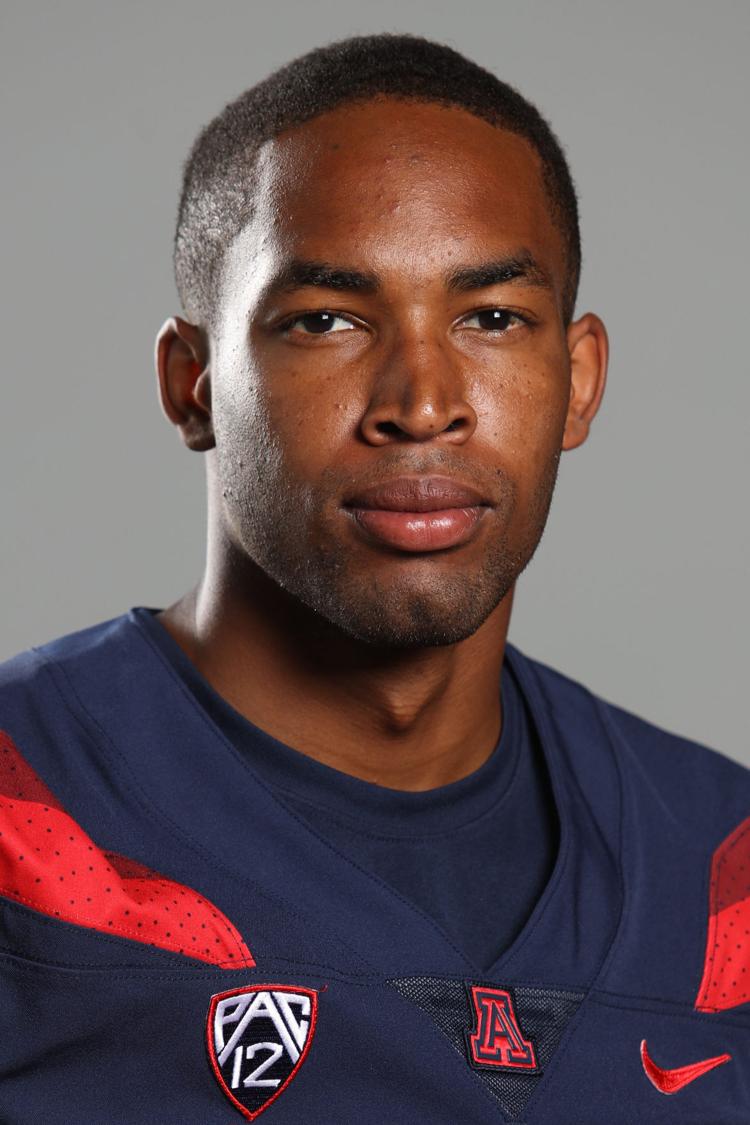 Donovan Walker walked on at UTEP in 2014 fully expecting to redshirt the season. Out of necessity, though, the Miners called Walker into action mid-year; he played in four games. 
Walker expected to compete for a starting wide receiver job the following season, but that never materialized and Walker moved left the program.
Now, the redshirt junior is making a name for himself as a walk-on at Arizona.
UA coach Rich Rodriguez mentioned Walker's name as a standout in the receiver group on multiple occasions during fall camp, and he played against Northern Arizona in Week 1. Walker won't be playing in Friday's game against UTEP after suffering a shoulder injury. Still, the mean something extra. 
The Star spoke with the 6-foot-1-inch, 179-pound Carson, California native earlier in the week:
On what it's like going against UTEP: "I know both the corners and the people on the defense pretty good so it's a big game, especially for me going out there and playing for a lot of familiar faces and people I know."
On how he ended up at Arizona: "When I decided I was going to leave (UTEP) I had two schools I was thinking about going to: here and Texas Tech. Then (former UA staff analyst) Miguel Reveles, I knew him because he coached me and (former UA receivers) Samajie Grant and Bryan Harper. He got me up here…"
On why he chose Arizona: Playing in "the Pac-12. The motivation just to play here and be closer to home and play against a lot of guys in the conference that I know."
On being a walk-on: "My experience with that has been: I'm a firm believer in if you're good, then you're going to play. (Rodriguez) wants to win, so the best people are going to play if they're good."
El Paso native Tristan Cooper eager to impress against old friends, foes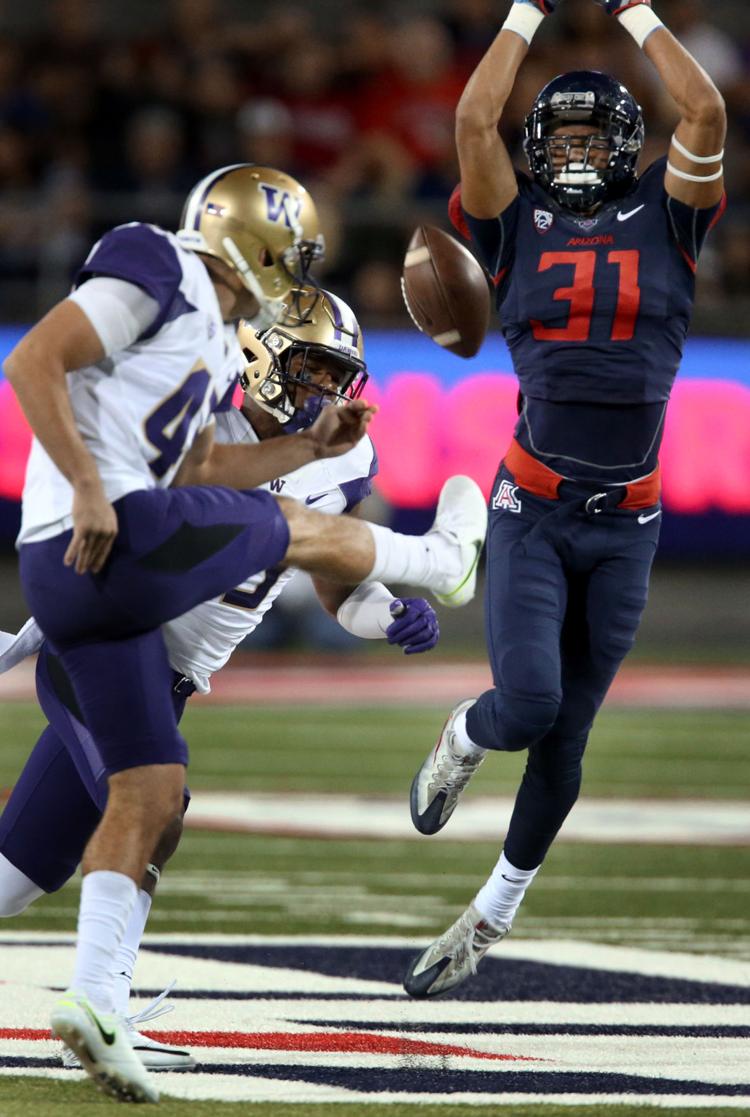 When UA coach Rich Rodriguez and defensive coordinator Marcel Yates visited Tristan Cooper in El Paso for the first time, they couldn't believe how close the city was to Mexico.
El Paso might as well be in another country because, when it comes to football recruiting, the city is largely ignored.
"I do want to represent El Paso. Nobody ever goes to border towns, especially there," Cooper said. "Everybody says, 'Man, you ain't from Texas; you're from Mexico.'"
Cooper and walk-on linebacker Elijah Ruiz are the only El Paso natives on Arizona's roster. Cooper said he almost committed to UTEP, Arizona's Friday opponent.
In January in Cooper's senior year, his only offers were from the Miners and Texas State. Purdue and Texas Tech eventually showed interest, but both schools, Cooper said, were too far from home.
Once Arizona offered Cooper a scholarship just before signing day, he knew where he'd be playing college football.
"I looked at my dad and said, 'Yeah, I already know where I'm going," Cooper said. "I looked at the roster and it was just: Can I get some playing time? I didn't want to have a bunch of sophomores and freshmen already starting. But I saw they were thin at DB, so I liked it."
Cooper played 11 games as a freshman in 2016, starting in five of them. He finished seventh on the team with 35 tackles, and had two tackles-for-loss and one forced fumble.
Cooper has yet to record a tackle this season while playing primarily on special teams, though he's expected to play a bit more on defense on Friday night.
Cooper has received so many ticket requests from family and friends that he's been asking teammates for tickets they aren't using. He anticipates more than 30 family members and relatives in the stands on Friday. Beyond that, he'll be playing against some of his high school teammates and hometown rival players.
Still, Cooper will try to keep his cool.
"I can't go out there being like, 'Oh, I've got to prove something,'" Cooper said. "Well, I always got to prove something. But I got to take it slow. After the game I get to see all my family, it's gonna be really cool. But I just gotta keep calm and play my technique, do what Coach Yates has taught me and I'll be fine."
UA center Nathan Eldridge learned valuable lesson from All-American foe
Houston defensive tackle Ed Oliver left a physical impression on several of Arizona's ball-carriers and a lasting impression on the Wildcats' center.
The star sophomore lived up to his All-America billing and then some in the Cougars' 19-16 victory over the Cats last week. He finished with 11 tackles, including 1.5 for losses, a forced fumble and a blocked field goal.
Oliver not only displayed talent but hustle. He never gave up on a play. That was the biggest takeaway for UA center Nathan Eldridge, who engaged Oliver on almost every play.
"I truly learned outworking your opponent," said Eldridge, a redshirt sophomore in his second season as a starter. "He was a great player. He had a great motor.
"At times I thought I had him blocked, and he just outworked me. I have so much respect for him. He plays hard. He really does."
Eldridge believes that if the offensive line had finished plays better than Oliver did then "maybe we would have won." Co-offensive coordinator Calvin Magee concurred, citing "staying on blocks" as one of the areas where Arizona can improve.
"Our guys played hard," Magee said. "They blocked well. But you've got to finish blocks."
Coaches constantly preach finishing to their players, and it applies to all three phases. Arizona's inability to convert a 30-yard field goal — the one Oliver was given credit for blocking — proved costly vs. Houston. Eldridge will play a role in making sure that doesn't happen again.
Eldridge has taken over as the short snapper after Nick Reinhardt suffered a season-ending torn ACL in the opener vs. Northern Arizona. When Reinhardt went down, Arizona held a tryout of sorts during practice last week. Three replacement candidates emerged: Donald Reiter, the backup snapper; Brandon Rutt, the starting "Mike" linebacker; and Eldridge.
After Reiter and Rutt launched poor snaps in the first half – Rutt's led to a low kick that Oliver got a piece of – Eldridge got his shot on an extra point late in the second quarter. He executed it perfectly and remained the snapper for Josh Pollack's pair of second-half field goals.
It was the first time Eldridge had served as a short snapper in a game, including high school.
"It ended up working out," Eldridge said. "As long as I can help out the team, I'm willing to do whatever I gotta do."
Eldridge said he enjoyed being able to look back at his target. He can't do that as the regular center.
"When he's snapping on offense, No. 10 (Oliver) is right there," UA special-teams coordinator Brian Knorr said. "When he's snapping on a field goal, he can't be touched. It's a little bit of a relief."